Now presenting, Blaze, the airship pirate!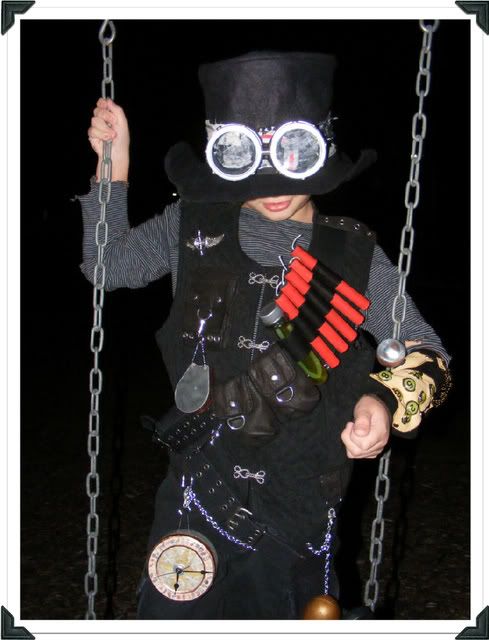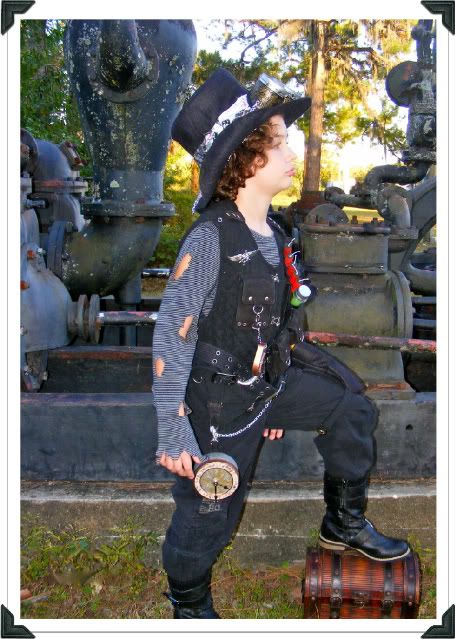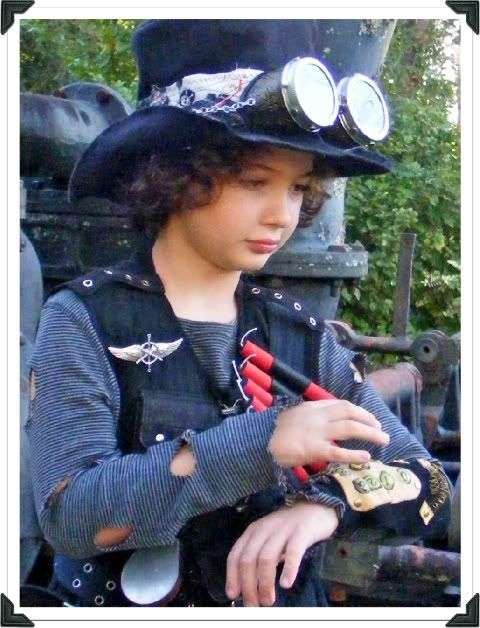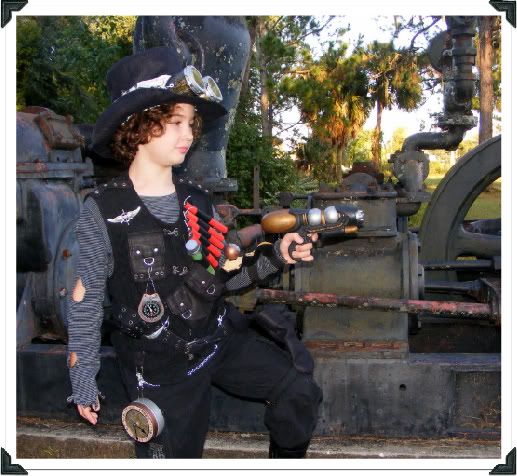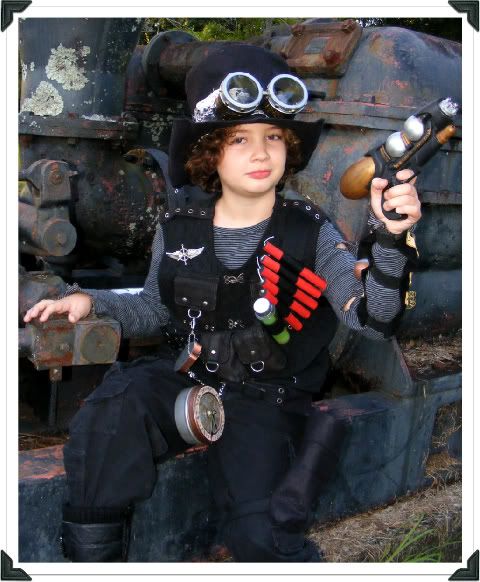 We had a lot of fun with our little fashion photo-shoot.
Blaze has been talking about DH and I being part of his crew, so one of the things we gave DH for his birthday was a flight pin, just like the one I made for Blaze's costume. I also made one for myself, but in a different color, and I added mine to a crazy quilted choker, instead of making it into a pin.