As you have seen in some of my previous posts, University of Florida athletics are a big deal here in Gainesville. Our winning basketball team and football team are a big draw for out-of-town guests whenever there is a home game, so I would have to say that Gator ( The University team name) merchandise is the biggest selling souvenirs here.
The nice people at Gator Fever, next to the Walmart on Archer Road, let me take pictures around their store, so I could show you just how diverse Gator merchandise can be.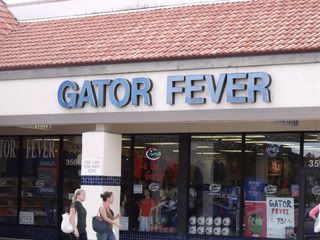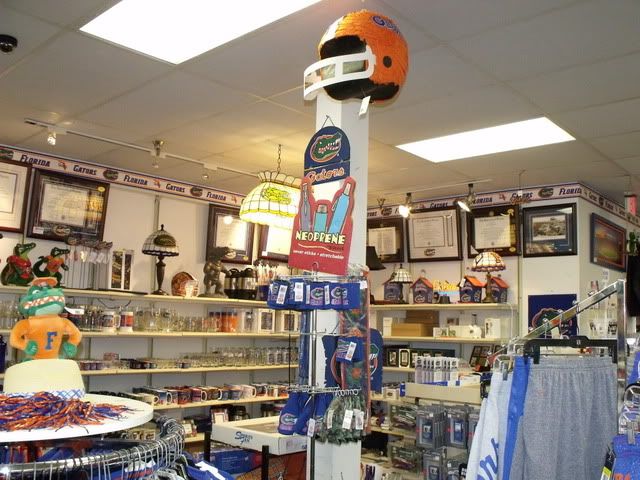 I think my child was eaten by that Gator hat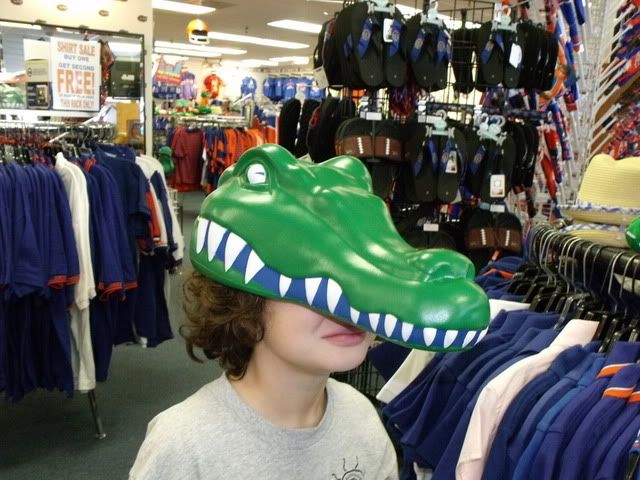 Gator shoes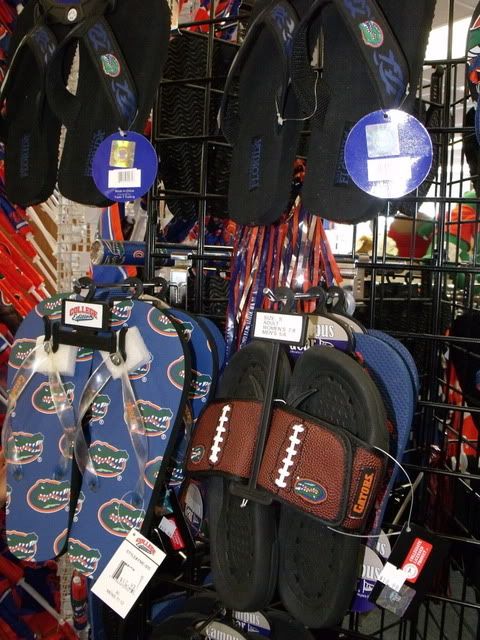 Gator Dresses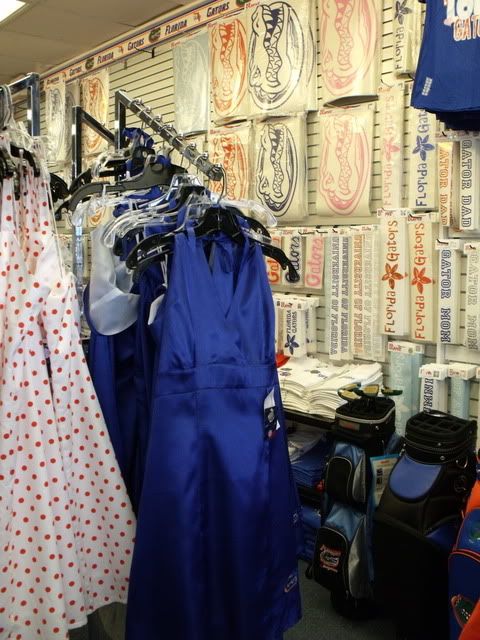 Bistro table with matching chair
Corner View is hosted by
Spain Daily
every Wednesday, so head over there to continue your tour of the world. You're sure to collect lots of souvenirs along the way.