We just returned from a weekend in St. Augustine. I love going to St. Augustine. There is always something happening there and things we haven't seen yet.
This time we went because there was a Greek Festival.
For the past week I've been reading Mary Pope Osborne's version of the
Odyssey
to Blaze as his bedtime story. This re-write of Homer's epic poem is for early readers and is slit into 6 small chapter books. We have just started book 3.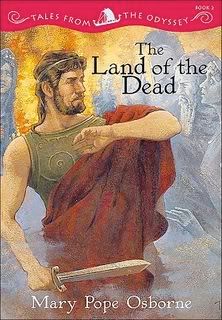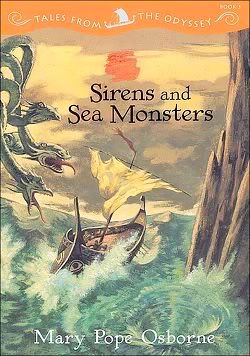 Just like Odysseus, our journey to see the Greeks was full of both perils and joys ( I am only being a little over-dramatic here).
Saturday, on the way to St. Augustine we stopped for gas in the little town of Hastings and the car wouldn't start again. It was about a half an hour wait in the hot car before a tow truck arrived to jump start us, but I am so grateful that we have AAA. That half hour is nothing compared to what it would have been like without AAA. We then had to go buy a new car battery.
We arrived at the Greek festival late in the afternoon, just as it started raining and all the venders were covering their tables with plastic sheets. We decided not to go to the festival until Sunday and instead went to St. George St., the old town shopping street.
Then some really good things happened. It turned out that the Colonial Spanish Quarter Living History Museum was having a special weekend. Admission for adults was only $1 and children were free, but since most of the people had left when the rain started, they let us in for free.
After spending a little time at the museum and deciding to return there on Sunday, as well, we had a very nice dinner at the Columbia Restaurant.
We hadn't walked far from the restaurant, after dinner, when Blaze started moving his head around in an odd way and staggering around instead of walking in a straight line. We think he had a petit-mal seizure. He said his right eye was spinning. His seizures always affect only the right side of his body, but it's been over a year since the last one. It is also unusual for him to have a small seizure that we can observe. Most of his seizures in the past have been grand-mal that end in vomiting and then falling into a deep sleep. This one wasn't like that. He sat down and I had him tracking my finger with just his eyes to be sure he could focus ( during his previous seizures, his eyes have locked to the right and he can't move them) and he said that helped his eye to stop spinning. When he said he was o.k., he was able to walk back to the hotel on his own.
The next morning Blaze said he felt fine, except his right eye was still red and watery.
We had a wonderful day in St. Augustine Sunday and had a blessedly uneventful trip home. I'll post pictures tomorrow.