I've been so busy making Blaze's Halloween costume that we haven't made any Halloween decorations until now. Yesterday and today we worked on replacing our Fall Nature Table with some Halloween themed projects.
We painted the branch that had been our Autumn Nature table "tree" black, so it could be our spooky tree, and painted a miniature pumpkin black, so we could turn it into a spider.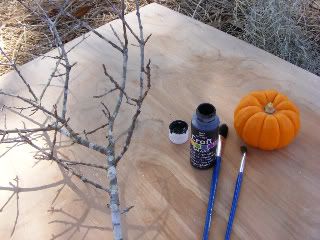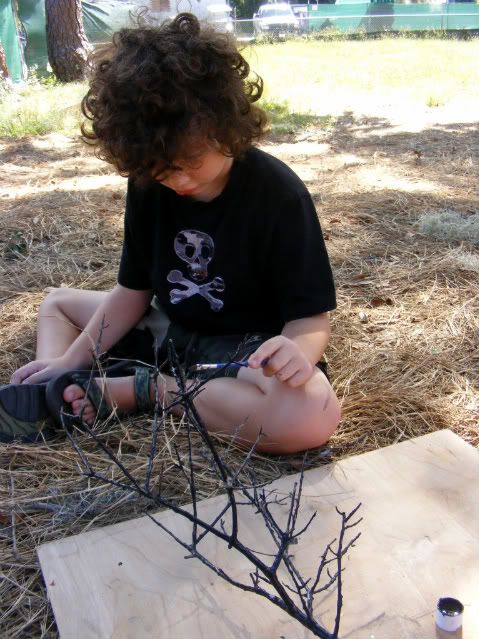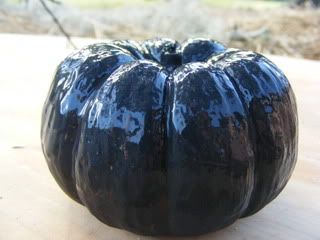 To make the spider:
Paint a miniature pumpkin with black acrylic paint. When the paint is dry, glue two small white pom poms on as eyes and use a small spot of paint on each pom pom as the pupils. Next, poke eight holes in the pumpkin ( I used a knitting needle for this job) and insert a black pipe stem cleaner ( chenille stick ) into each hole to form the legs.