There is no school tomorrow, so today was the day when kids wore their Halloween costumes to school. Here are a few of the better ones from the Middle School and High School:
The King of Florida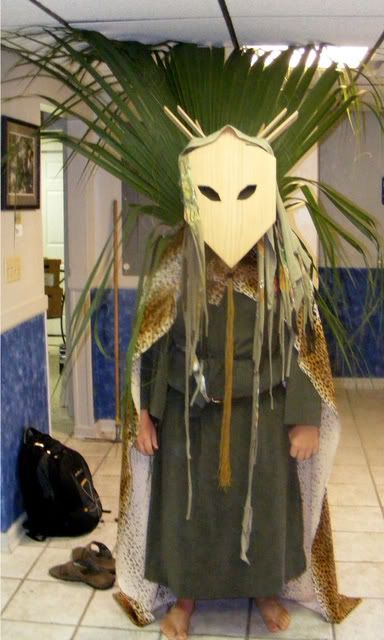 The stilts were great. You should have seen him playing ping pong in that costume!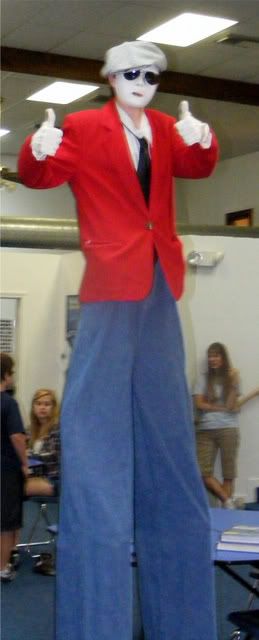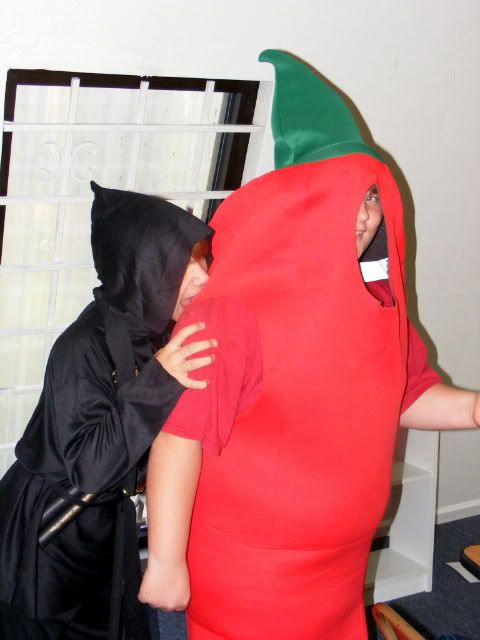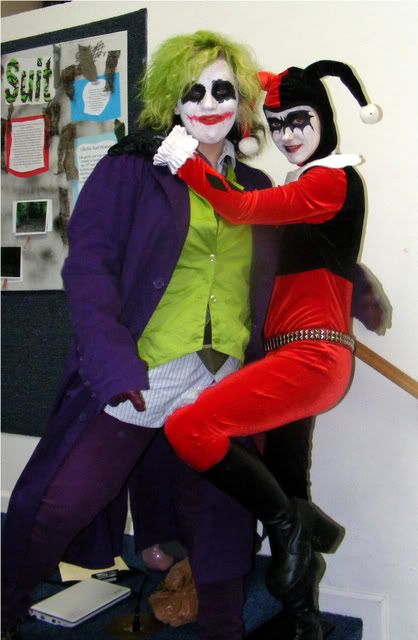 This evening the Sororities hosted Ghouls, Goblins, and Greeks, which is their Halloween event for children. They do a fantastic job every year! Each house chooses a theme and decorate their lawn, set up game stations, and dress to go with that theme.
They were holding this even tonight instead of on Halloween because there is a big football game in Jacksonville on Saturday ( U.F. plays Georgia).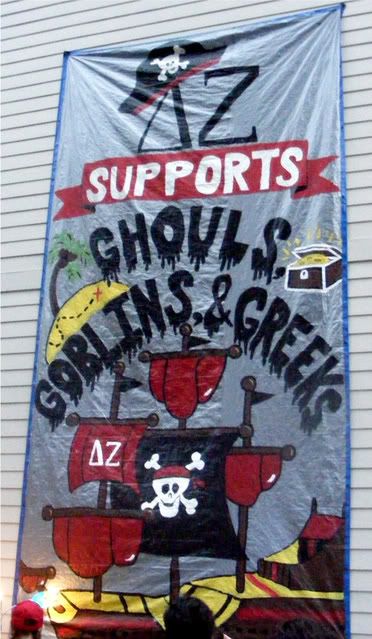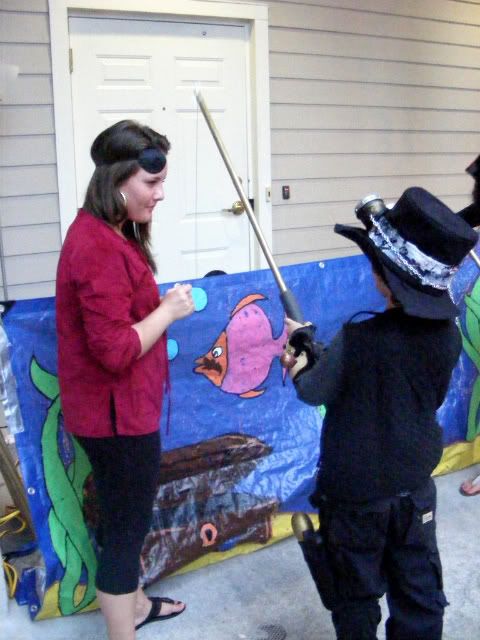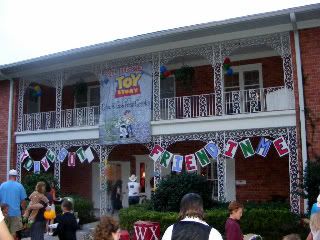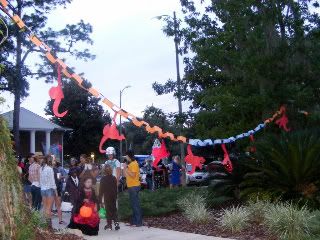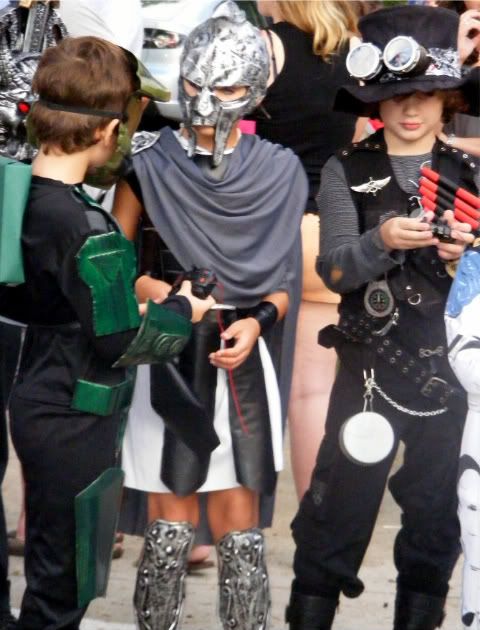 This is probably the closest we'll get to seeing snow this year.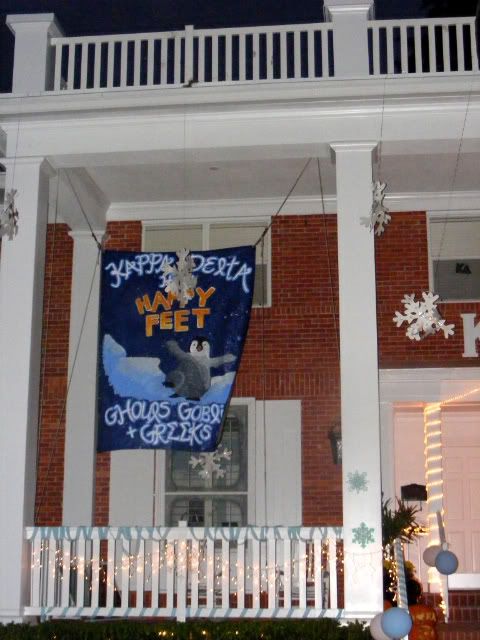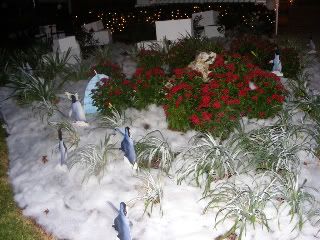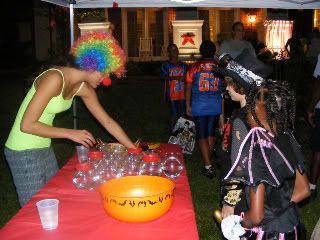 The sorority girls are always very generous with the candy they pass out as prizes. There was also free pizza and several places handing out cups of water. This was the first year that I've seen water given out,but today was extremely hot. At lunch time today it was 93 degrees. Blaze's hat is made of two layers of wool felt, so by the time we sat down under a tree to eat pizza, I think he was melting.