As I have mentioned before, even thought we have visited St. Augustine many times, every time we go there we discover something new.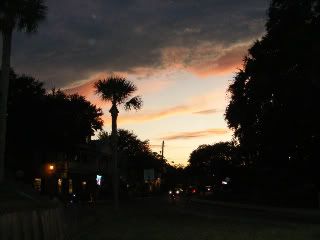 Just after sunset, on our last trip to St. Augustine, we discovered a fountain that we had never noticed before. It sits back from the street, where it can't be seen by passing cars, between the Visitor's Center and the Huguenot Cemetery.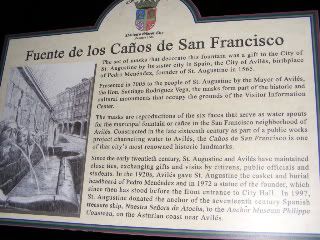 The sign next to the fountain explains, "The set of masks that decorate this fountain was a gift to the city of St. Augustine by its sister city in Spain, the city of Aviles, birthplace of Pedro Menendez, founder of St. Augustine in 1565.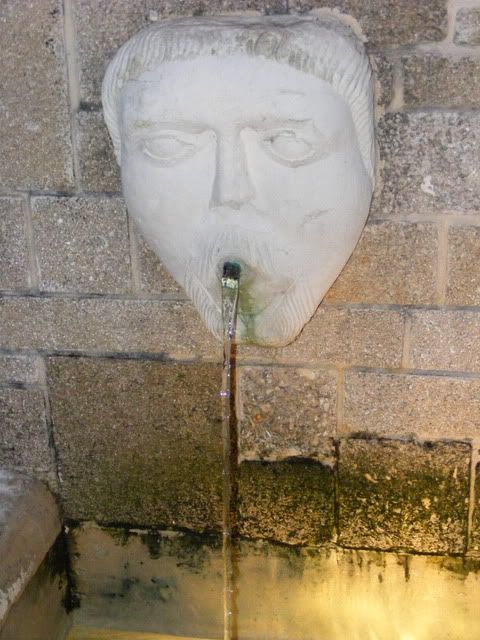 Oh, on the topic of water, I have some nice new baby alligator pictures taken at Lake Alice. We've realized that the best time for photographing the alligators is on game days. All the noise from the tailgate parties and cars before the football games, seem to bring the alligators out of hiding.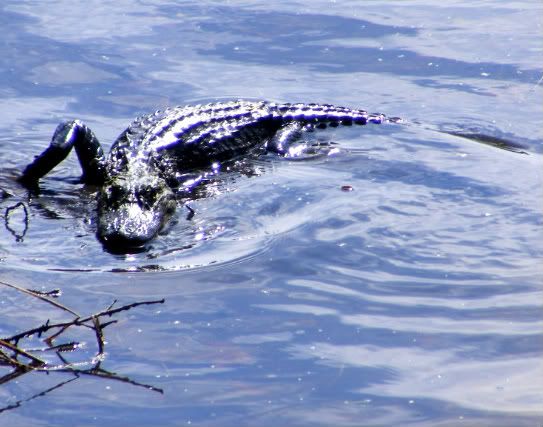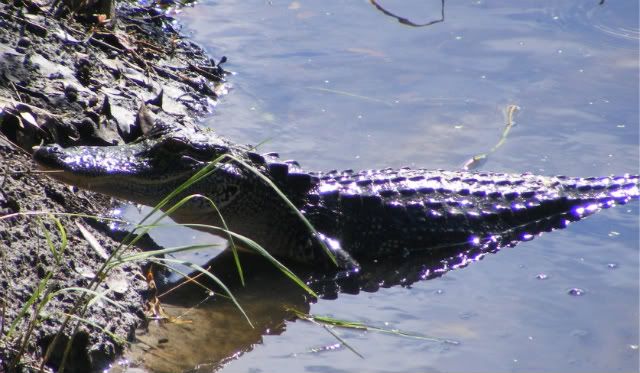 The list of other Corner View participants all around the world can be found on the sidebar of
Spain Daily
.