For the past couple days I've been working on some little accessories to go along with Blaze's Airship Pirate costume. I gave his wooden Haba compass a new paint job and turned an old film canister into an alethiometer, like in the book ,
The Golden Compass
.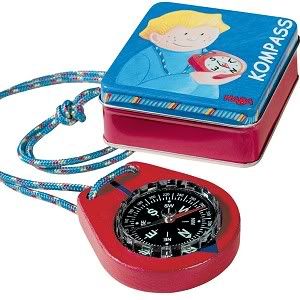 I covered the face of the compass with masking tape before spray painting the wood with chrome paint. The heavy use of chrome paint in this costume is because we already had a can (left over from spraying the motorcycle helmet that Blaze wore for his astronaut costume about three years ago).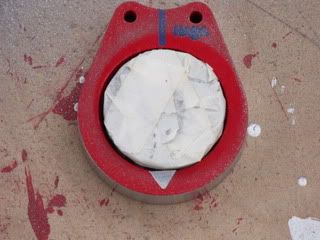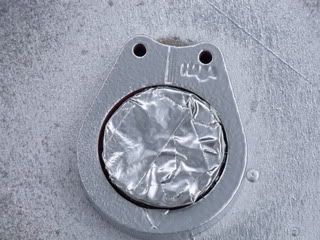 Decorative touches were added with a copper paint pen.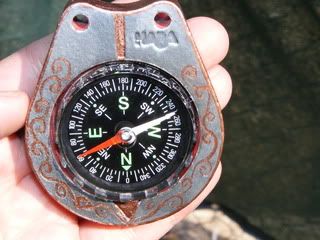 The film canister is something DH brought home several months ago and just left it sitting on a self in the living room until I asked a few days ago if I could use it. It's not one of the big canisters; it's about 4 inches across. First I spray painted the canister to cover up some little rust spots.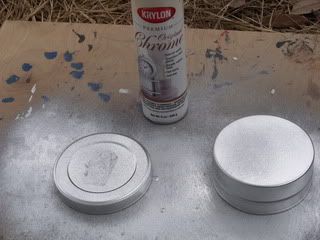 Then, my next step was to google images of the alethiometer and print one out that was 4X6 inches. I cut out only the circle of symbols that run along the edge of the alethiometer and used Mod Podge to attach it to the canister and Mod Podged over the top of the paper circle, as well. The last time I did a decoupage project I think I was 12, so my inexperience shows in the lack of smoothness of the dried Mod Podge. Blaze hasn't noticed, though, so I guess it doesn't really matter.
Blaze let me take apart the clock he made at the Natural History Museum's Earth Day,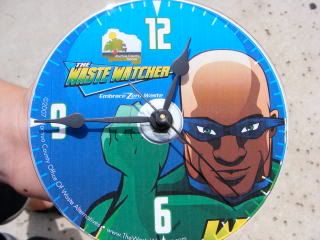 so the alethiometer is really a working clock.
I used some gold and silver acrylic paint to make a marbled design in the center of the "compass" and the metal loop at the top is part of one of the heavy paper clips DH uses to keep his piles of school papers together.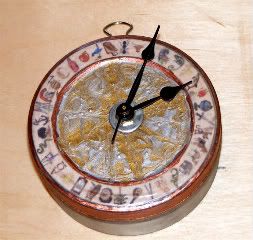 If you have not yet read
The Golden Compass
, I highly recommend it for anyone over 12 years old. DH and I both read the
His Dark Materials
trilogy, of which
The Golden Compass
is the first book, and we really enjoyed it. We also saw the movie, but were greatly disappointed. Although the movie was visually interesting, the things that make the book a fascinating read were left out completely.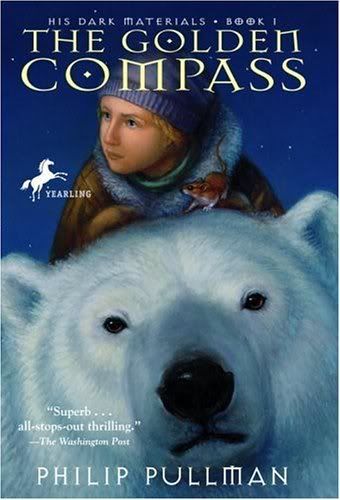 Here is the trailer for the movie, which shows what the alethiometer looks like. The movie really has stunning visual effects and I think they did a pretty good job of casting. I just think they tried too hard not to offend anyone and as a result watered down the story too much.