Here are some highlights of tonight's University Family Housing Halloween Carnival: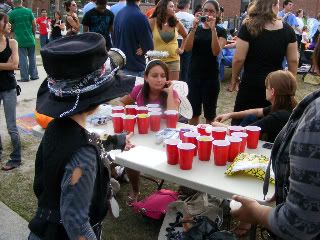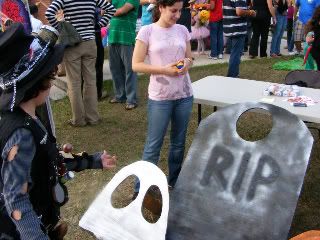 Mostly Blaze won candy for playing the games, but he won a tooth brush from this bean bag toss tic-tac-toe game.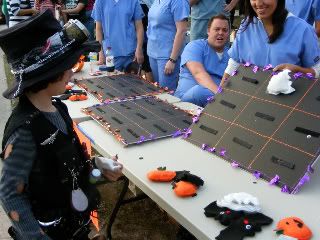 Besides the games there was a haunted house, a man making balloon animals and hats, free pizza and popcorn, and a costume contest.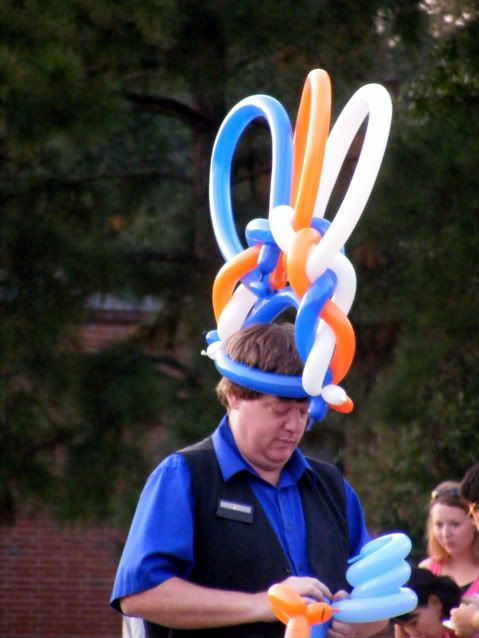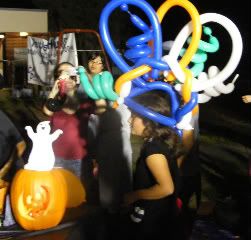 Oh, there was also this guy, playing with a Madagascar Hissing Cockroach: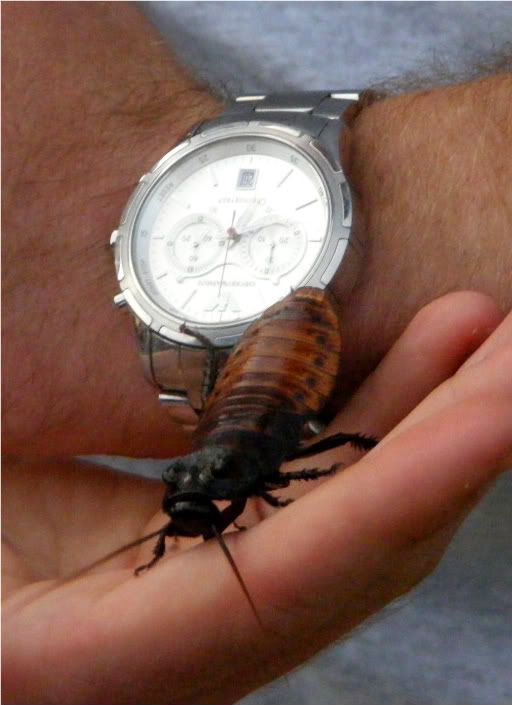 There were lots of great costumes,too!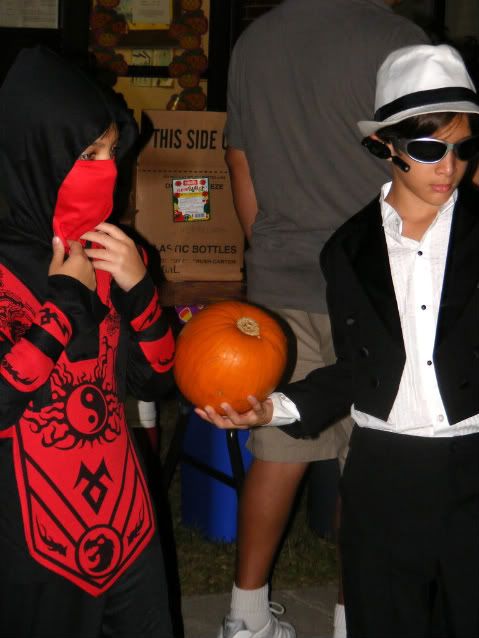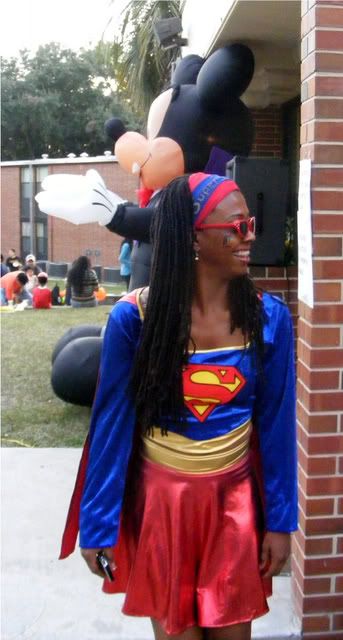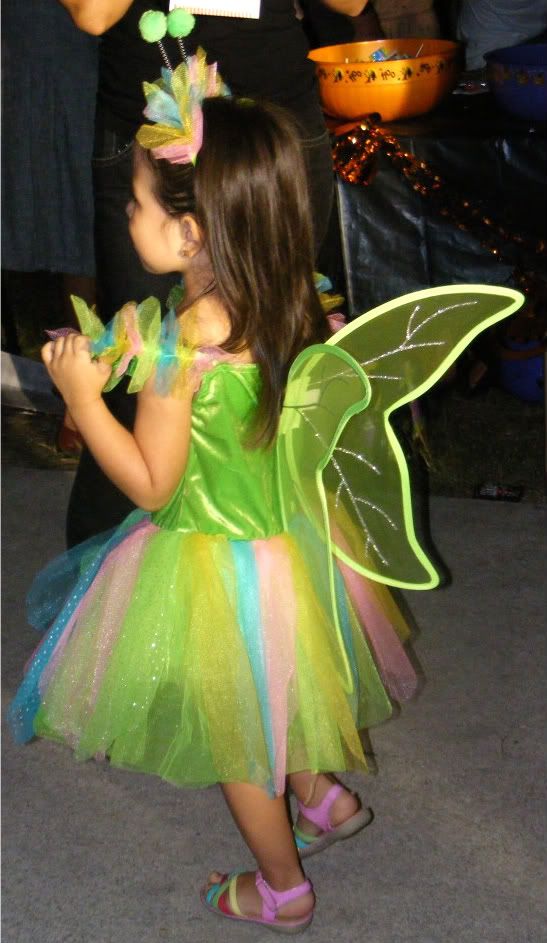 The Children's Costume Contest: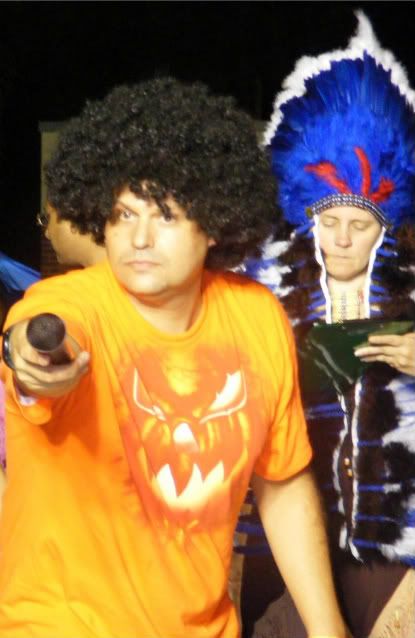 This adorable little flower fairy won first place.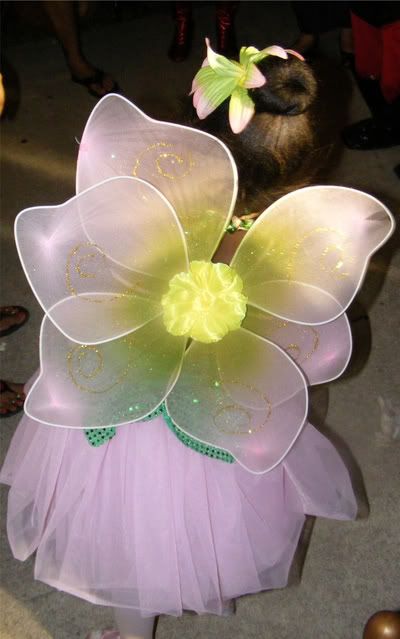 Blaze won "Most Original".