The St. Augustine Greek Festival:
Many Greek immigrants settled along the coasts of Florida, both on the Atlantic side and the Golf of Mexico.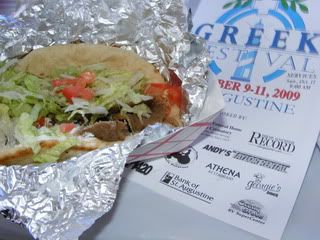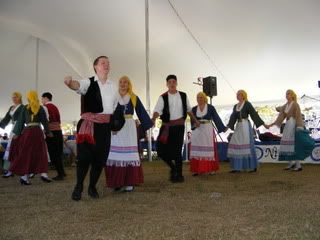 Colonial Spanish Quarter Living History Museum: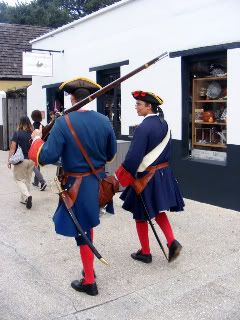 Before the Greeks showed up, though, there were the Spanish, who were the first Europeans to arrive in St. Augustine. The Colonial Spanish Quarter Museum is not very far from the fort and consists of two houses, and the land and out-buildings that lie between them. The houses were the homes of two Spanish officers and their families, and they have been furnished in reproductions of period (1740's) furniture.
There is always interpretive staff in period costumes to show visitors around the museum, but this weekend was a special event for children, where costumed craftspeople were demonstrating all kinds of skills.
Saturday, while we were trying to escape the rain, we spent quite a bit of time with the blacksmith, watching him make a nail.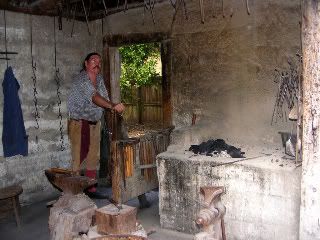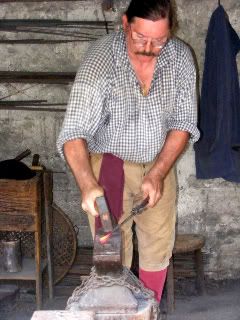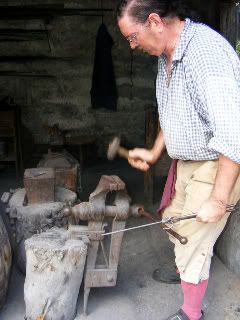 We also toured the houses and Blaze heard about the chores that children would be expected to do and what toys they had to play with, when those chores were done.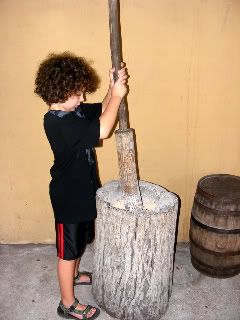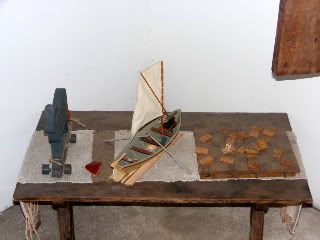 Sunday, was a beautiful day and we were able to visit all the craftspeople who were set up outside.
Dying wool with indigo: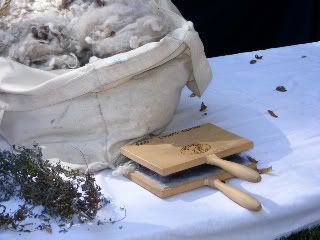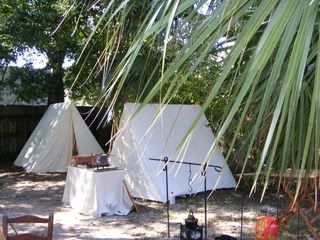 I was fascinated by the triangular loom used for making shawls. I had never seen one like it before.