We have continued our study of Abraham Lincoln over the past week, by reading the following books: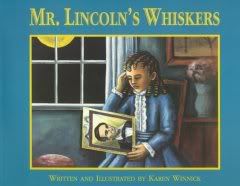 Here is a sample of the book read by the author:
Mr. Lincoln's Whiskers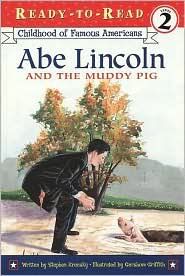 And, as long as we were reading about Abe's whiskers, we decided to make a set of our own:
We made the beard out of one long piece of black wool yarn, big enough to tie around Blaze's head, and several pieces of the same yarn cut into 10 inch lengths.
Just for fun, we've started reading The Dragon Slayers Academy series as bedtime stories. We've already finished the first book and are a little over halfway through the second.