My friend Anne has a son who is just as picky about eating as Blaze. Last week she told me about this new way of serving ravioli that her son just loved. I tried it and it was a big hit with my husband and son, too. It's really very simple. Prepare a bag of frozen ravioli according to package instructions. After the ravioli is boiled and drained, use it to line a greased baking dish ( I used the cast iron frying pan and that worked very well).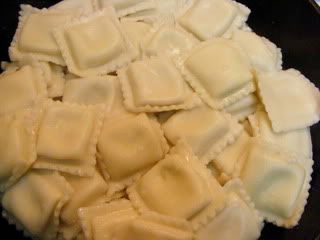 Next, cover the ravioli with spaghetti sauce. At this point, my friend Anne used slices of pepperoni, but we omitted that. On top of the sauce, sprinkle about 2 Cups of grated mozzarella cheese.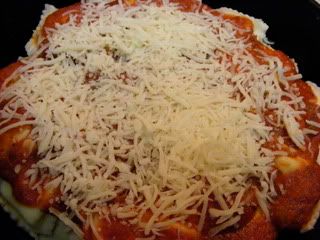 Bake at 350 degrees until the cheese has all melted and begins to get toasty brown patches. Let cool for 5-10 minutes before cutting and serving.