This week's Corner View was really different. It was "what were you doing at 7:45 P.M. on Friday, Saturday, and Sunday", so here is my answer to that question:
Friday at 7:45 P.M. the laundry had just finished drying, so I had gone to the apartment complex's laundry room to pick it up: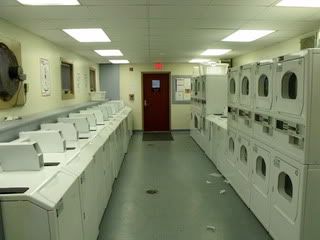 On Saturday my son had been digging through his closet and found a set of face paints. "Do you want to play make-up with me?" He asked, so I painted his face to look like a tiger. This was something we had never done together before, because he has never wanted his face painted before, even when we have gone to festivals or carnivals where other kids were getting their faces painted.
At 7:45, I had just finished painting his face. He really liked being a tiger for about a half hour and then his sensory issues kicked in and he told me it had to be washed off right away.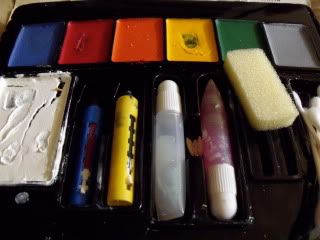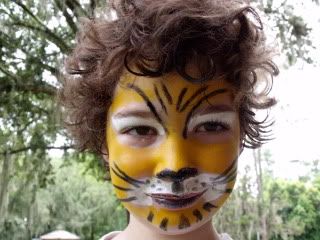 On Sunday at 7:45 P.M. I sat down in the rocking chair in the living room to eat a salad and proof read a three page assignment that my husband will be giving his Anthropology students this week. Blaze, my eight year old was crawling under the rocking chair, pretending he was being swallowed by a whale and my husband was also eating a salad, while working on the computer.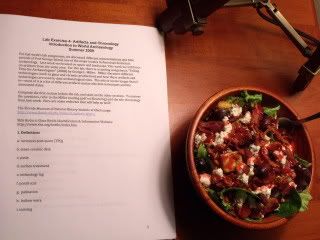 To see what people around the World were doing at 7:45 P.M., visit these other Corner View participants:
jane
,
ladybug-zen
,
ian
,
bonnie
,
esti
,
sophie
,
cele
,
modsquad
,
caitlin
,
joyce
,
ani
,
couturecoucou
,
kim
,
a day that is dessert
, natsumi
, epe
,
kaylovesvintage
,
trinsch
,
c.t.
,jeannette
,
outi
,
schanett
, ritva
,
dongdong
,
francesca
,
state of bliss
,
jennifer
,
dana
,
denise
,
cabrizette
,
bohemia girl
,
ruth
,
dianna
,
isabelle
,
amber
, a girl in the yellow shoes
, mister e
,
janis
,
kari
,
jgy
,
jenna
,
skymring
,
elizabeth
,
audrey
,
allison
,
lise
,
cate
,
mon
,
victoria
,
crescent moon
,
erin
,
otli
,
amy
,
ida
, caroline
,
lisa
,
dorte
,
kimmie
,
la lune dans le ciel
, nicola
,
malo
,
vanessa
,
britta
,
virgina
,
april
,
rebecca b,
kyndale,
sunnymama,
karen,
kristina,
angelina
,
sophie
,
dorit
,
goldensunfamily
,
Janet
,
mcgillicutty
,
desiree
,
travelingmama
,
daan
,
myrtille
,
cris
,
Ibb,
Susi
,
Jodi
,
Lily
,
Gillian,
Jeanette
,
Athena
,
Pienduzz
,
Latisha
,
Clairette
,
Kelleyn