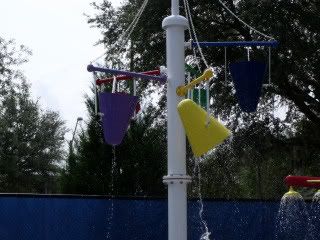 Blaze began "adapted aquatics", swimming lessons for special needs children, yesterday morning. He was a little shy about it at first, but he had a great time. There were enough volunteers that he had an instructor all to himself part of the time and the rest of the time had two instructors helping just him. Part of why he loved this class was that the two instructors were both pretty young college girls and he is such a flirt. He has already told one girl that he loves her and asked the other one to be his best friend.
Yesterday was also the first time that Blaze ever went down the pool slide. Last Summer when he took the adapted aquatics class, he was told he couldn't go down the slide unless he knew how to swim, but yesterday, they let him go down once as a reward for trying so hard to swim.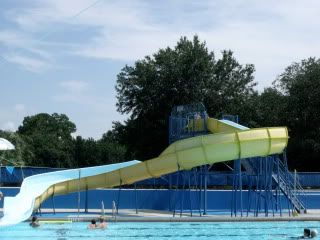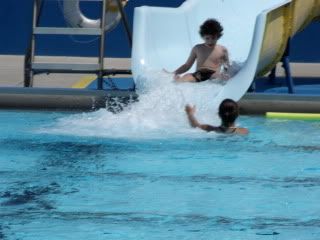 He is signed up for swimming 4 days a week for the next 4 weeks, but will be only attending for three weeks, because my husband has that last week off and we are going on vacation.