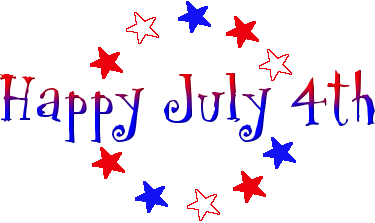 The city is not having any fireworks this year and our apartment complex has announced that sparklers will not be permitted, so I guess we'll just be celebrating with festive food this year.
DH made this eggless cheesecake and I decorated it (there are not the right number of stripes, but there are 50 blueberries).
No-Bake Cheesecake
2 envelopes unflavored gelatin
1/2 Cup sugar
2 Cups boiling water
4 (8 ounce) packages of cream cheese, softened
1 (14 ounce) can of sweetened condensed milk
a little lime zest
the juice of two limes
1 teaspoon of vanilla
graham cracker crust
1. In a large bowl, mix together gelatin and sugar. Add boiling water and stir until sugar and gelatin are dissolved (about 5 minutes).
2. In a blender, combine the softened cream cheese, lime juice, lime zest, sweetened condensed milk, and vanilla. Blend until smooth. Slowly pour the cheese mixture into the bowl with the gelatin mixture, Stirring constantly.
3. Pour into prepared crust in large rectangular glass baking pan.
4. Refrigerate at least 3 hours. Decorate.