It's not really snow, but maybe if we pretend really hard, we'll feel cooler.
Today we made something called Insta-Snow that came in a test-tube from the teacher's supply store. It's in powder form and when water is added it fluffs up into something that looks like snow, although it isn't cold and it doesn't melt.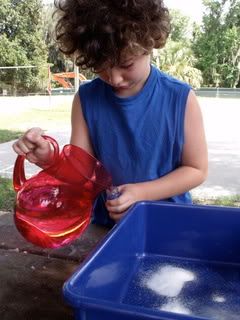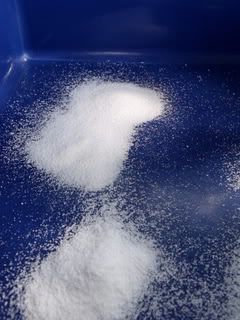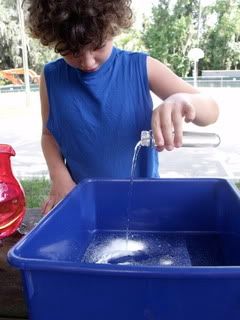 We also used the soap shavings, left over from our soap carving the other day, to make soap snow balls.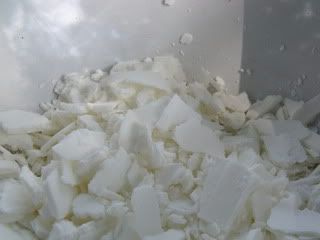 We added a small amount of water to the soap shavings, just enough to make the soap stick together, and squished it and shaped it with our hands. We were able to roll two "snow balls out of the shaving from our two soap carvings.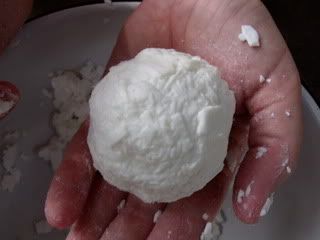 The day in March when we left Kansas City to move to Florida, there was still snow on the ground. Blaze was 2 years old, and that was the last time he saw real snow.
If you want another way to make fake snow, you might be interested in another project we did back in December:
Borax Snowflakes