I don't have any exciting new ideas to post today, but I'm still moving some of my favorites over here from my old blog on Homeschool Blogger, and since I've been thinking a lot about the coming holidays, today's post will be my favorite cookie recipe. Blaze helped me make these last Christmas:
Rosemary Shortbread Cookies
1 cup softened butter
1 cup granulated sugar
3 cups flour
3 Tablespoons of fresh rosemary, finely cut
Preheat oven to 275 degrees F.
Blend butter and sugar together.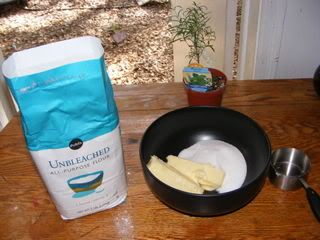 Then add flour. stir until it becomes crumbly.
Use a pair of scissors to cut the rosemary into small pieces and add to the dough.
Squeeze the dough together with your hands until it holds together. Then place half the dough on a lightly floured surface and roll it out to 1/4 inch thickness.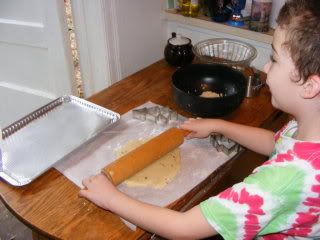 Cut into shapes. We like tree shapes because rosemary has a piny scent.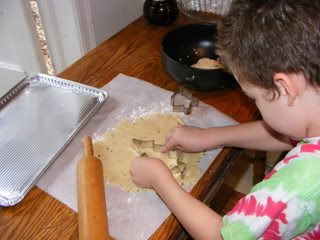 Place the cookies on an ungreased cookie sheet and bake for 35 to 40 minutes.
While that half of the batch is baking, roll out and cut the other half of the dough, so it is ready to go into the oven as soon as the first half comes out.
Cool the finished cookies.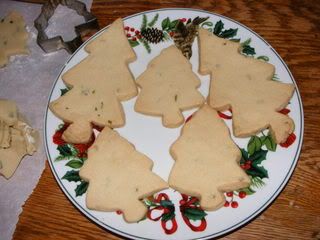 Eat them or freeze them for Christmas. We did some of both.