A breakfast to celebrate the return of the sun:
Sunny Eggs
Pre heat oven to 350 degrees F.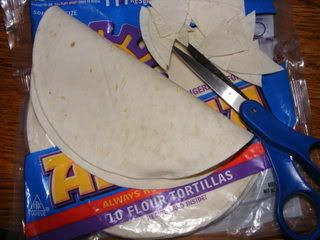 Starting with small flour tortillas, fold them in half and cut triangles out of the edges.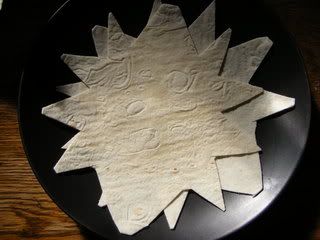 Flatten out the tortillas, lay them out on a baking sheet, and sprinkle them with shredded cheese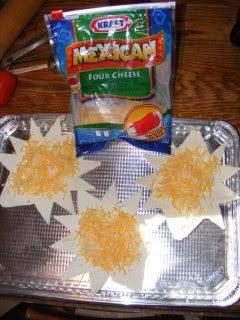 Bake about 10 minutes until cheese is melted and tortilla points are crispy. While the tortillas are toasting, fry a sunny-side-up egg for each person. When the tortillas are done, place a cooked egg in the center of each one and serve.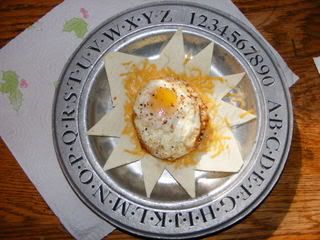 After Dark: