I found this recipe in a Native American cookbook and it really is the perfect Spring drink, since every store around here has local strawberries really cheap. Maple syrup is not cheap, but it is the time of year when people up North are tapping maple trees and making syrup.
Iroquois Strawberry Drink
1 pint ripe strawberries
4 cups water
4 tablespoons maple syrup
Wash strawberries and remove stems. Place them in a blender and puree. Add the water and syrup and blend until everything is well mixed.
Serve.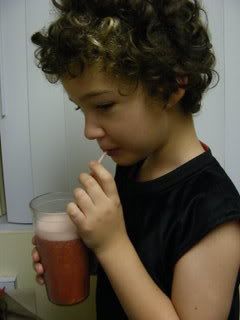 Yesterday, for the first day of Spring, I read two of our favorite Spring/seasons themed books:
If you have an older child, my Spring reading recommendation would be
The Secret Garden
, which has always been one of my favorite books.