Ocean in a bottle:
We have been learning all about Lewis and Clark trying to find a NorthWest passage to the Pacific Ocean, so for this week's unplugged challenge theme of "bottle", we created an ocean in a bottle.
We started off with an empty 2 liter soda bottle.
Blaze put some small shells into the bottle and I added some clear glitter.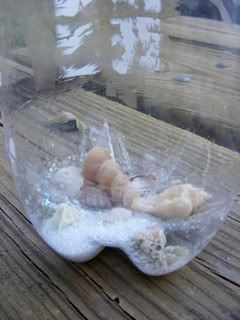 Then we filled the bottle half full of water and added a little blue food coloring.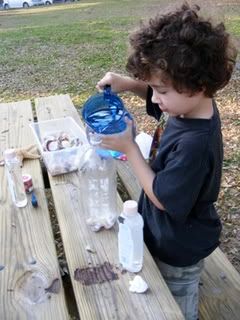 Next, we filled the bottle the rest of the way to the top with baby oil and glued the lid on the bottle using strong waterproof glue.
When the glue was dry, we were able to turn the bottle on it's side and make waves by rocking it back and forth.
This works because oil and water don't mix.
Don't forget to check out the other "bottle" projects at
Unplug Your Kids