Thanks to well meaning gift givers, we have ended up with a very large collection of plain cloth napkins, so we decorated some of them for St. Patrick's Day.
This was a very easy project. All you need is a thumb, some green paint, cloth napkins, and a thin paint brush.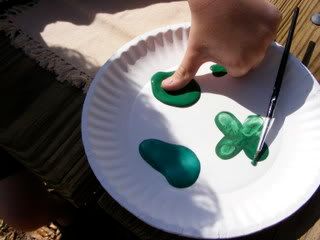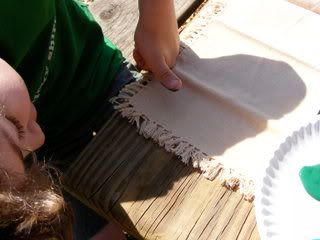 Each petal of the clover is made with a thumb print. Then the stem is painted on.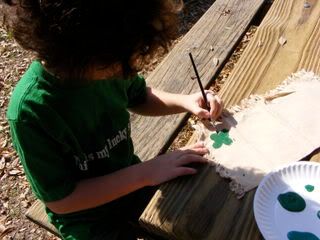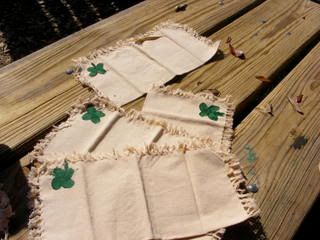 This would be a good project for younger children or as a continuing project to be added to each year, as your child grows.