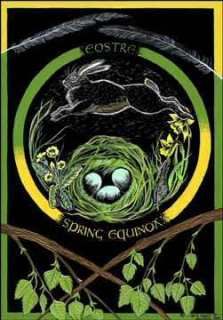 Happy First Day of Spring!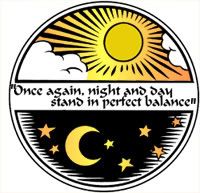 Yesterday, DH, Blaze, and I went to the Winter Park Spring Art Festival. DH had talked about wanting to go to Winter Park for the Art Festival since we moved to Florida, six years ago, but this was the first time we actually made it there. DH is very nostalgic about the city of winter Park, Florida, because it is the home of Rollins College, where he did his under-grad studies.
It's a very pretty town near Orlando, and the college campus is really beautiful, with Spanish-style architecture and lots of flowers and palm trees.
It didn't really take that long before Blaze started complaining about being tired and wanted to be carried.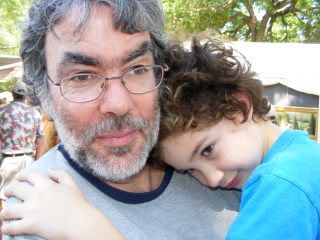 This very vicious looking tree was growing next to the sidewalk.
There was also a pretty little rose garden in the park, that was all in bloom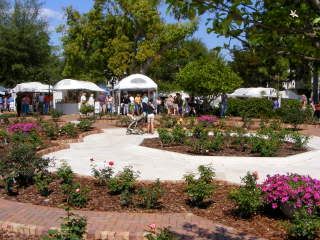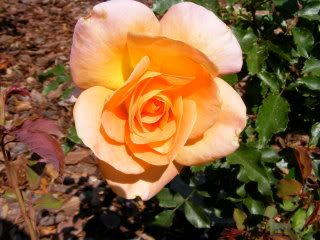 And Blaze found this big old Juniper tree to play on (which seemed to "magically" cure his tiredness for awhile)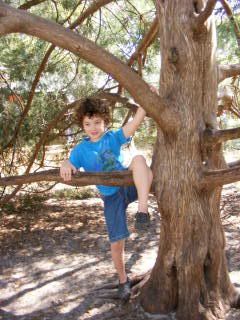 It takes two hours of driving, part of the way on a toll road, to get to Winter Park or Orlando, so we don't get there very often, but there are some places we enjoy visiting almost every time we do go there.
One of these places is Skycraft, which is a big dusty store packed with tools, strange metal gizmos, pieces of scrap metal, and so many other odd bits of hardware that I can't even begin to describe it, all at very low prices.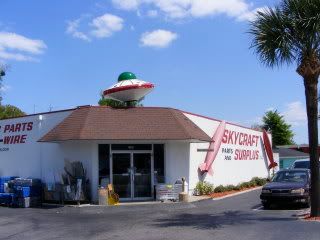 I wandered around the store on my own because my shopping interests were very different from DH and Blaze, who wandered around together, looking for things that could be put together to make a metal handle for a pretend light saber.
We also drove into Orlando to go to two of the big Asian grocery stores there.
*note to Ula:
Neither of the grocery stores had those little tin boxes of green tea that you and DH liked so well. I did get you a different brand, which will go in your next care package.