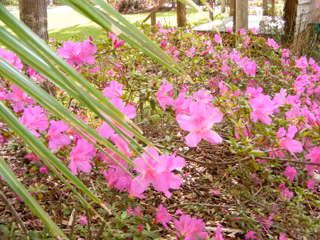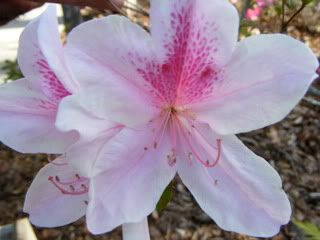 I know that it is not officially spring yet, but it sure looks and feels like Spring here. We've still been having a few nights with below freezing temperatures, but the days have been warm and new little leaves are coming out on the trees. There are blooming azalea bushes everywhere, as well as blooming Redbud and Dogwood trees, so I felt that we should make a cheerful looking Spring vase and go pick some flowers.
I started by cleaning the label off of a clear glass wine bottle and then Blaze painted the bottle all over with watered down white school glue.
Then he covered the bottle with little torn pieces of pastel colored tissue paper, over lapping the paper, so that every bit of the glass was covered.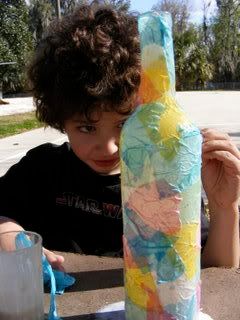 When the bottle was completely covered with tissue paper, Blaze painted over the entire bottle with the watered down glue again. This helped to smooth out any paper edges that were sticking up.
The bottle was then put up to dry over night.
Speaking of Spring, don't forget to set your clocks ahead one hour before you go to bed tonight. If you are in the United States, Daylight Savings Time begins at 2 a.m. tomorrow.