Yesterday was filled with family Halloween fun.
First, Blaze and I watched the movie, Halloweentown, on Disney Channel.
Then DH, Blaze, and I headed out to the picnic table to carve our pumpkin. This is the first time we have ever had a white jack-o-lantern.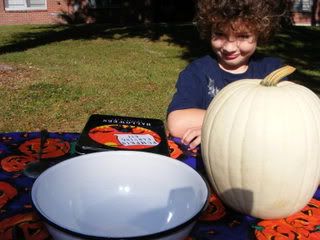 The texture of the "pumpkin guts" was different from the orange pumpkins. It was stringier, more like spaghetti squash.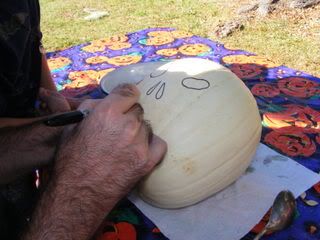 The skull design on the white pumpkin was Nika's idea, even though she didn't want to help make it. It came out beautifully creepy!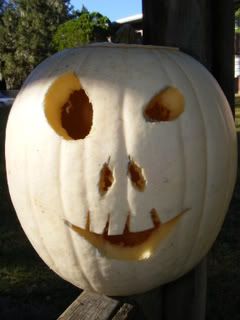 When we had finished carving the pumpkin, we all had one of the caramel apples I had made earlier in the day.
The post-caramel apple sugar crash: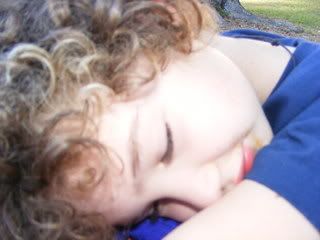 Last night we listened to "War of the Worlds" on the radio and then lit a candle in the jack-o-lantern for the first time.