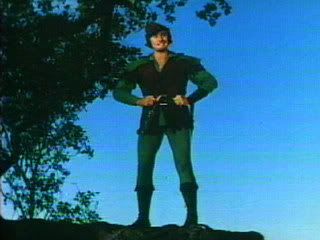 I have been working on a Robin Hood costume for Blaze to wear on Halloween. The leggings were $1 at Goodwill. The shirt and cape were made from the almost endless bolt of silk and then dyed. The green dye for the cape was a commercial dye, but the brown dye for the shirt was a mixture of cheap tea bags and left-over coffee. The hat is wool felt with a hawk's feather that we found in the garden.
Now, without further ado, I would like to present,
Robin Hood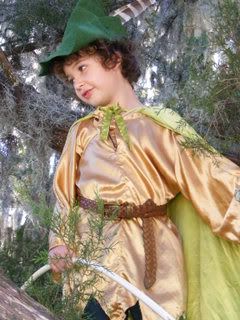 I'm very pleased with how the quiver turned out (Blaze is going to use it as his candy bucket on Halloween night). It was very simple to make. It is just a large oatmeal box covered with scraps of leather that I sewed together. The same thing could be made out of any brown fabric, I just happen to buy scraps of leather from the tanner's booth at the Medieval Faire every year.