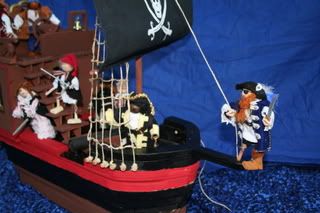 I started making doll house size (about 6 inches tall), Waldorf style bendy dolls about two years ago. I have given a few of them away as gifts, but mostly they have been for Blaze, who now has quite a collection. The pirate bendies were all made to be the crew on a toy wooden pirate ship I built for Blaze's 6th birthday. The rest of the dolls have been inspired by what time period we are studying or what holiday is coming up.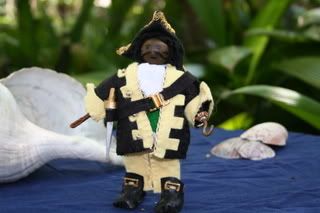 Right now, I am working on a doll that looks like Pa (Charles) Ingalls from Little House on the Prairie, for a bendy doll swap on Amitymama.
The bodies, heads, and feet are made of wood. The legs are made from florist wire, so they will be strong, but flexible. The arms are pipe-stem cleaners wrapped with cotton embroidery floss.
Here are instructions for how to make the arms for the bendy dolls:
One skein of embroidery floss will make 2 sets of arms.
1. Fold one tan or brown pipe stem cleaner in half, to mark where the middle is.
2. Fold each end inward, so the two ends meet in the middle. Press firmly on the folds to mark their location.
3. Beginning in the middle start wrapping skin toned embroidery floss arounf the pipe stem cleaner. When you come to the bend, wrap about 1 centimeter beyond that point and then fold the pipe stem cleaner's end down tight against the wrapped part and continue wrapping, catching a double thickness of pipe cleaner until you reach the middle again.
4. Repeat with other side.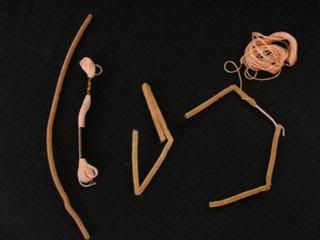 5. When both sides are finished, tie off the tread in the middle.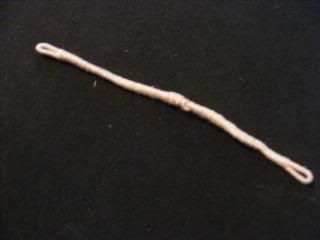 6. Insert through arm holes in wooden doll body.