I became interested in making Bento lunches over this past summer, after reading about them on another blog. Bento is a Japanese style of serving food. The meal should be well balanced and pleasing to look at. This style of packing lunches also has less waste because the foods are packed tightly into reusable containers, instead of lots of pre-wrapped foods and baggies. Packing the items tightly keeps them from shifting around and getting mixed up or broken.
For small children especially, bento lunches can be quite decorative. Vegetables and sandwiches cut into shapes and rice balls with smiley faces, make children take more notice of their food and show the love and care that the mother put into preparing the meal.
Making big batches of small things, like mini muffins, and freezing them for future use, makes nice lunches a much less time consuming activity.
Not all of Blaze's lunches have become fancy bento style productions, but here are pictures of some of my favorites so far: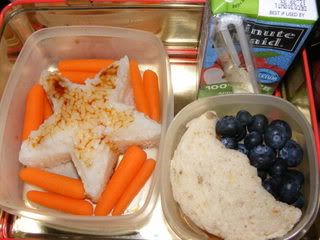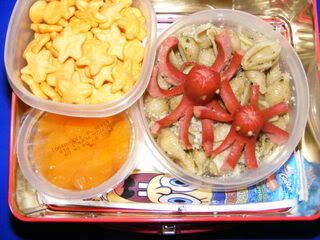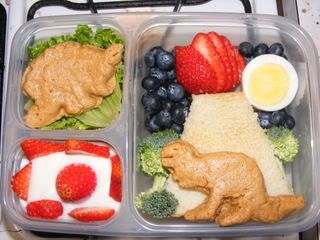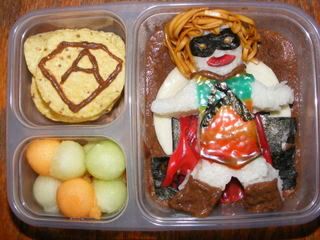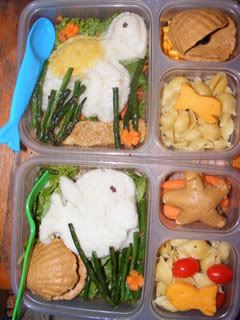 The first day of school bento: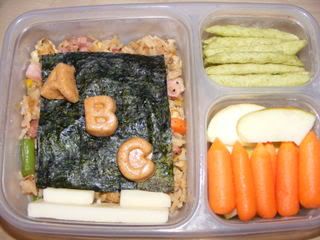 Breakfast for lunch:
Fall bento lunches: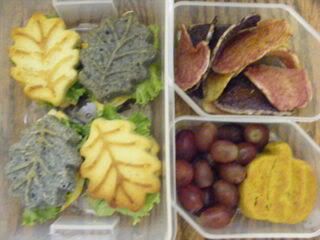 Pirate themed bento lunches: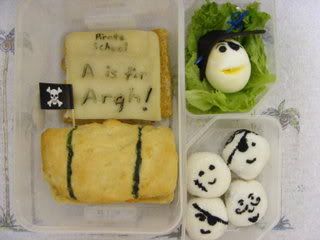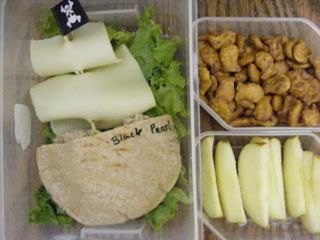 I have fun doing these, so I'm sure there will be more to come.