I learned to make log books at the small private school where I work. The way they do it, is to reserve every Friday as a time for working on "thematic" projects which can be glued into the log book. In this way each child is creating their own text book as the year progresses. At the school, they use only one of these books each year and the full year is devoted to one of three thematic topics, World History, American History, or Biomes. The whole school cycles through these three themes every three years. This coming year is American History.
For our homeschooling this past year, we used two log books, one for science and one for social studies, and we added more than just one entry per week. With some of the topics, we had daily entries.
I used large blank sketch books and glued a title pages, printed on card-stock over the covers ( The best deal I found on sketch books was at Wal-Mart).
Here is the one I prepared for Blaze to use this school year: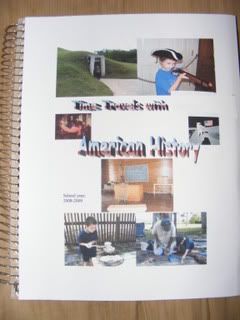 We will be doing American History at home this year, to go along with what they are doing at the school, because Blaze will be attending school part of the day and homeschooling part of the day.
Here are samples from Blaze's log books for the 2007-2008 school year (Kindergarten)
Science:
The first topic was "Space"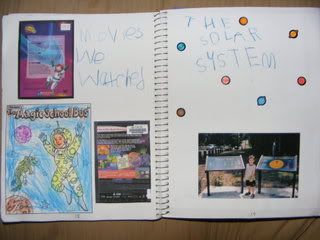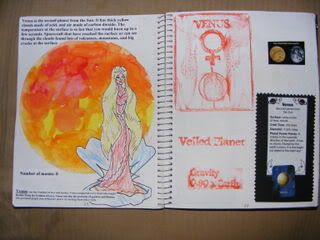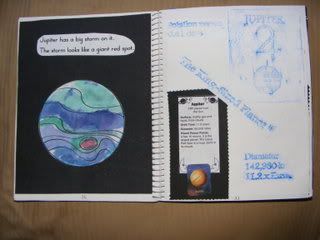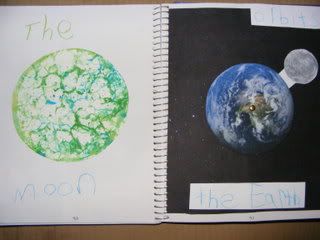 After learning about the other planets, we focused for awhile on Earth and it's landforms
Remember, these are just sample pages. There were many other pages in between, including some pictures made into pop-up cards and a page of glow-in-the -dark stars. I tried to make the pages as inter-active as possible, so that Blaze would want to look at them over and over.
Pictures from field trips were also recorded in the log books:
The results of science experiments were photographed, as well: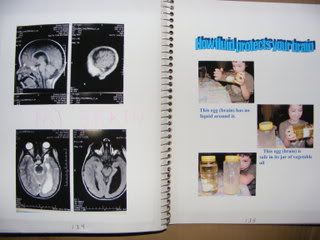 Each new unit started with a title page, which was also an art project for Blaze: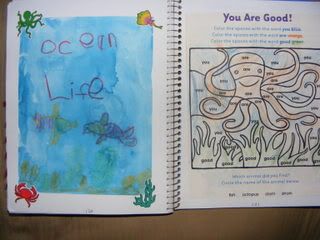 We used lots of stickers because the different textures and bright pictures added interest to the book.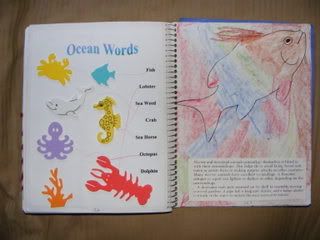 Here are some samples from the Social Studies Log Book that we started just after Christmas break: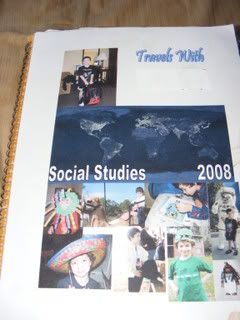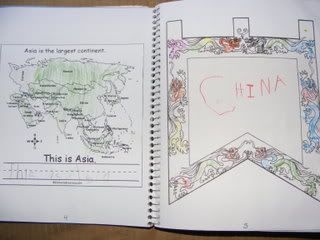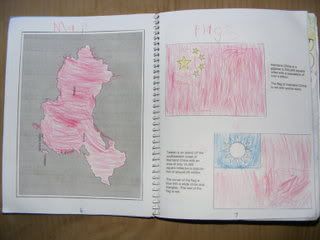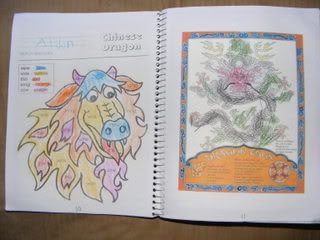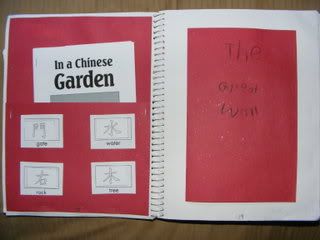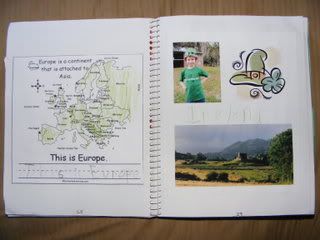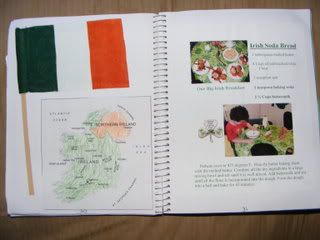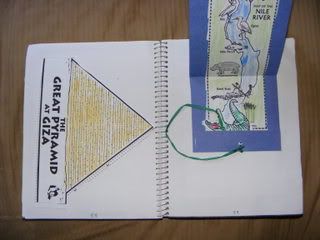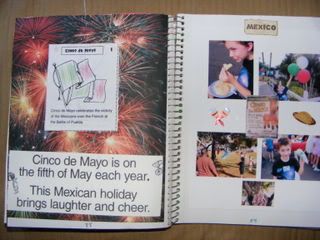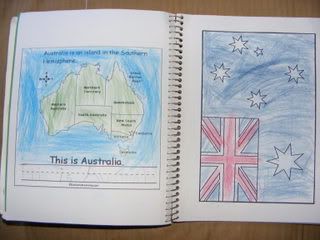 We went through an awful lot of glue to make these! The colored ink and the Post-It note photo paper (which is not necessary, but I really liked being able to just pull off the backing and stick it to the page) were the big expenses, but they were spread out over the whole school year and I think it was well worth it, to have a text book that Blaze will look at over and over on his own. The log book is also a great way for me to keep samples of Blaze's work and what subjects we covered, without files of loose paper (or more likely in our apartment, loose paper laying around on every available flat surface, stuck under magnets on the refrigerator, tacked to bulletin boards, or being stepped on because they've fallen to the floor and no body has bothered to pick them up