Off to the garden
We finally had time to work in the garden.
Using pieces of bamboo left over from the little tiki hut I had built in the spring, which had then been flattened by a fallen tree, Blaze and I built a tipi and planted bean seeds around it. The hope is that the beans will grow up the tipi and cover it completely, giving Blaze a place to play in the garden.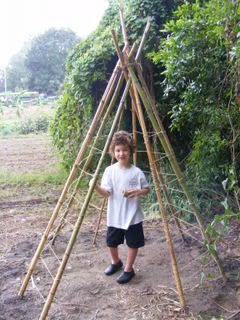 We also planted a row of carrot seeds
and set out cabbage and lettuce plants.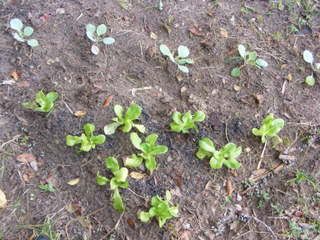 Some of the summer plants have survived, although not many.
The lemon grass is thriving on the harsh weather and neglect
and the sesame should be ready to harvest soon. This is the first year I have ever grown sesame and I've really enjoyed seeing how it grows.
I had been just about ready to pull up the 2 remaining eggplant plants about two weeks ago, thinking their time was over, but one had a flower and I decided to see what would happen. I was pleasantly surprised yesterday