Today was the U.F. Homecoming parade. It was raining pretty hard part of the time, but that didn't stop Blaze, a lot of Gator fans, and me from going out to watch.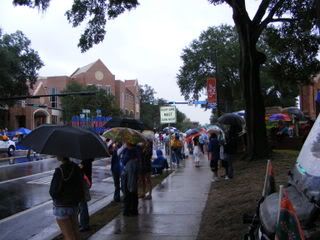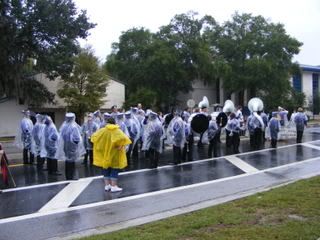 Blaze showing me the pretty red leaf he found on the way to the parade:
Who needs toys when you can pick up a leaf, name it, and pretend to talk to it (o.k., I have a very imaginative child).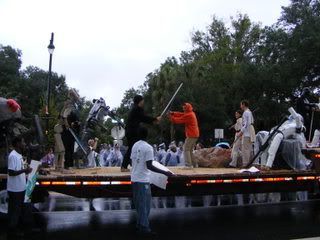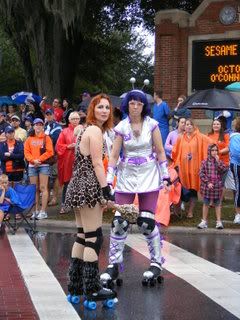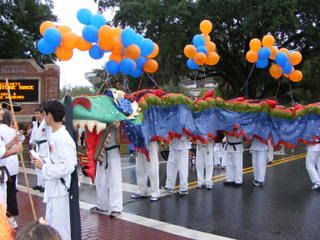 School spirit was not limited to the humans: