In case anyone thought I was exaggerating the descriptions of just how nasty that motel room in Waynesboro was, I took a picture of the corner of Blaze's bed.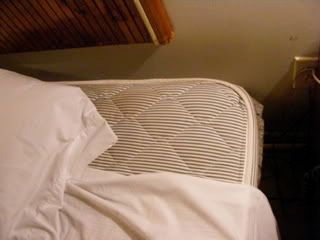 As much as I enjoyed Williamsburg and Monticello, after the car trouble and the motel, I was very happy to see Virginia in our rearview mirror.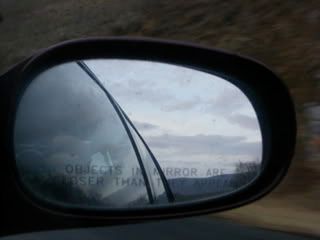 I am very grateful to the mechanic in Waynesboro, who told us that he had to finish our car, because he wasn't going to let that little boy not see his grandmother for Christmas.
The car is running a bit rougher than it used to, and louder, but it's running, and we made it to my mom's house around 3 a.m. Christmas morning.
We didn't get much rest, but we did have a good Christmas. Ula, my oldest daughter was already at my mom's house, since she's spending her winter break from University with her grandmother, so we had a good size group looking at the presents in the stockings Christmas morning. Then, Christmas night, we had my uncle's family with us for a big dinner and the opening of more gifts.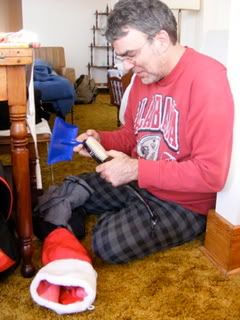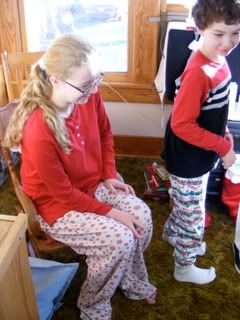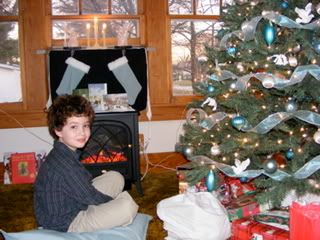 DH and Ula both ended up wearing black turtle necks for Christmas dinner and they decided they looked like they were both part of some modern Shakespearean acting troupe.