This post is a rerun of Christmas 2007, taken from my old blog at Homeschoolblogger, But I thought it turned out so nice, I'd post it again (besides, my day yesterday was too busy for us to do anything fun. I had to work in the morning, Blaze had speech and O.T., and I'm helping my high school tutoring victim to write a paper about the economy of India).
December 16, 2007
Today's project was homemade wrapping paper.
We used plain white "butcher" paper and red washable tempera paint and silver glitter washable tempera paint. We started by drawing stars and moons on an old gift box and cutting them out as stencils.
Blaze arranged the stencils on the white paper and then had fun walking in circles around the paper while flicking paint at it. We started with the red paint because it showed up the best and then splattered the whole thing with silver.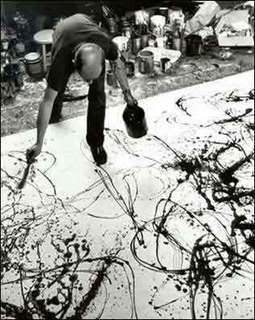 My budding "Jackson Pollack" at work:
After the paint dried, we removed the stencils and the design was visible as a plain white on the speckled paper.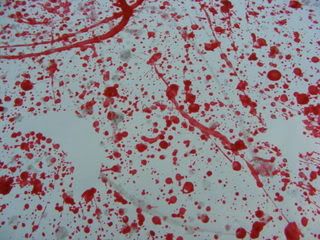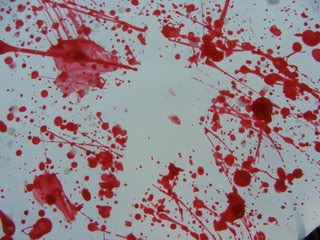 Then it was ready to use.