Wow, I'm loving the speed and reliability of hotel internet connections! This is so much better than the wireless we have at home.
Today, we spent the whole day at Williamsburg. Blaze and I started our day by going to a program called "A Kid's Holiday Memories Tour", while DH went off exploring on his own (there were only two tickets left for the program when we went to buy tickets). The children learned about eighteenth century crafts, games, and manners, with entertaining, costumed interpreters.
The basket makers in the laundry house of the Wythe House:
Blaze learning to split white oak for basket making: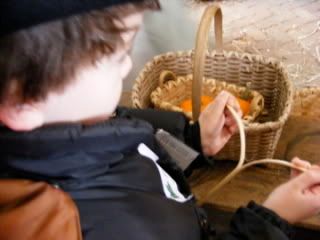 He was reluctant to try basketry, but was very proud of himself when he was able to do it.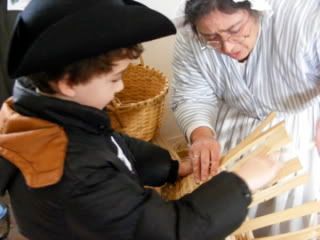 Next we went into another out-building to learn about eighteenth century Christmas decoration. Blaze and the other children made pomanders and little clusters of greenery.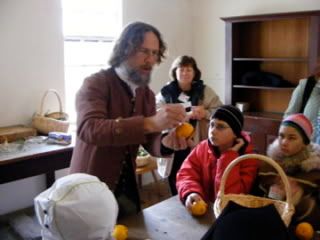 We then were able to go into the main house to learn about games that colonial children played.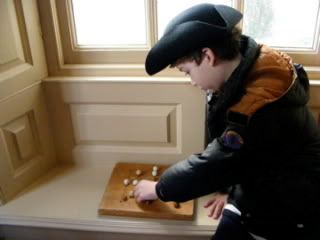 After a quick walk through the garden, we were led into the kitchen, which was another out-building, to meet Miss Lydia, who taught the children manners and told them the story of the three wisemen, as well as introducing them to slavery.
Here she is teaching Blaze how to bow and greet people properly: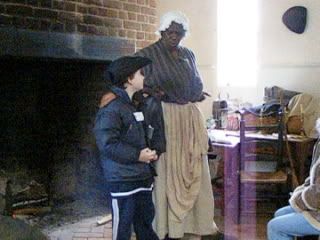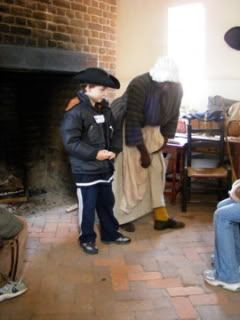 Blaze was very good through the children's program, but later in the day he got a bit fussy. Luckily, we found a couple solutions to that problem: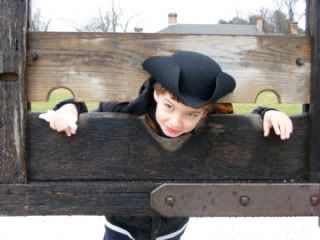 He really seemed to be enjoying the stocks too much, so we tried this:
This same jail once housed 15 of Blackbeard's pirate crew, although Blackbeard himself was never captured.
We toured the capital building and many of the craftsmen's shops this afternoon.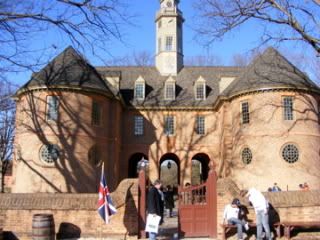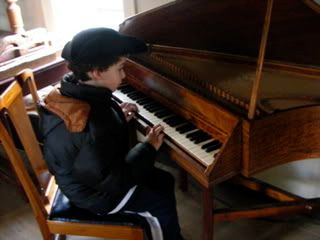 alt="Photobucket">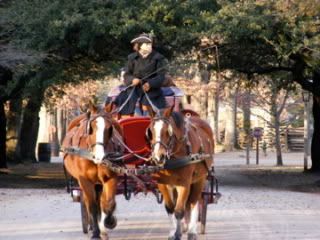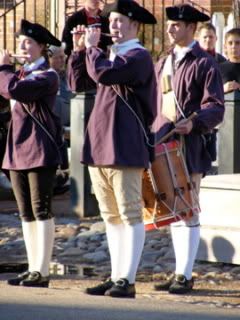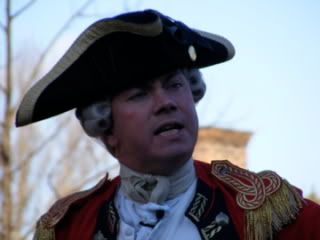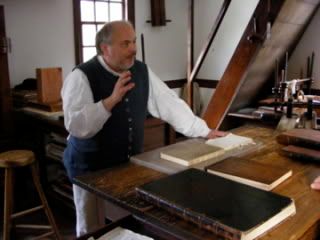 Just as we were emerging from the darkness of the blacksmith's shop, we were met by the most amazing sunset.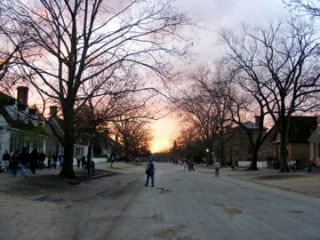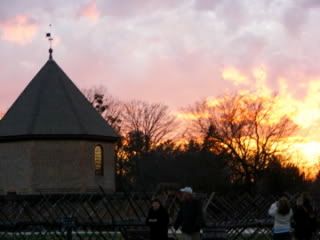 Then it was time for dinner at Chowning's Tavern, where DH and I had excellent corn chowder. Blaze ordered macaroni and cheese because we had read a book last night about Thomas Jefferson being the first colonist to serve mac. and cheese. During dinner, there were strolling musicians who sang Christmas carols and a magian who put on a show.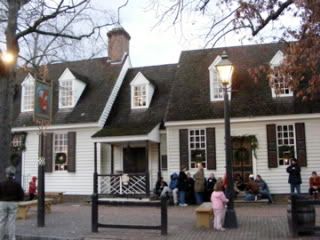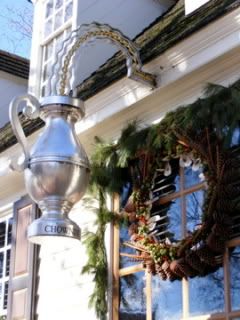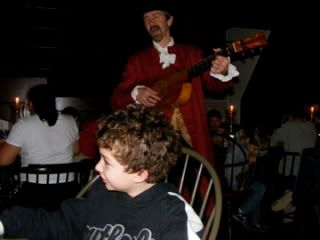 We finished dinner just in time for another illumination, with fife and drum corp, fires, and muskets being shot, but this one was around Market square.