Blaze made 2 of these glittery candle holders as gifts for his speech therapist and his occupational therapist.
We started off with two plain glasses that I found at the Goodwill Store.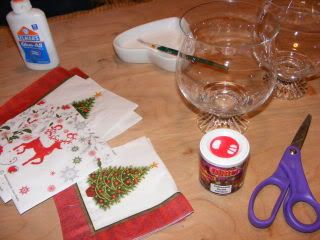 Then Blaze painted the glass all over with watered down white school glue.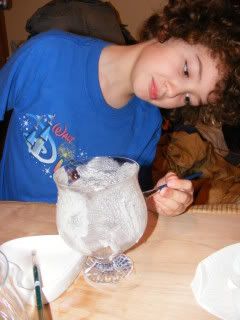 Next, we cut pictures out of holiday themed paper napkins and put the pictures on the glasses. We smoothed out the pictures and then painted over them with the watered down glue.
We set the glasses, one at a time, on a paper plate to catch the extra glitter, as we sprinkled clear glitter all over the wet glue.
The glitter gives the glasses a nice frosted look after the glue dries.