Since we got such a late start driving yesterday, we didn,t make any stops until just after sundown, when we decided to go see what the Christmas decorations looked like in Savanna, Georgia. We found some parking that was free after 5:30p.m., near the art museum and went for a nice walk around the city market area.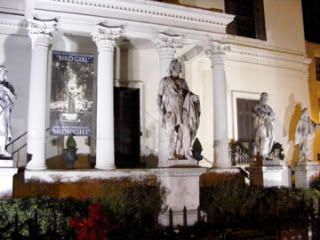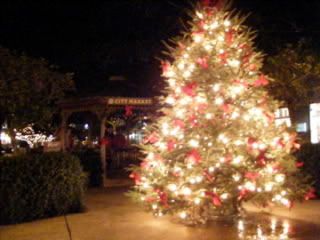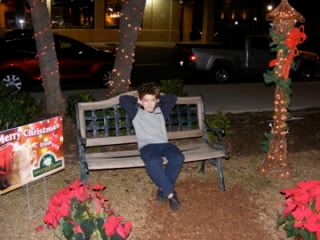 There are some very pretty streets full of row-houses and shops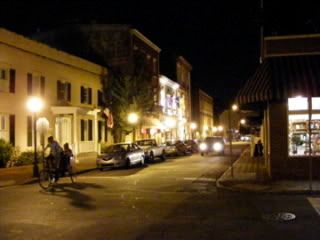 And also some truly spectacular mansions.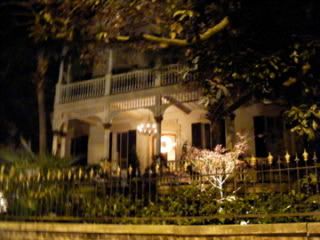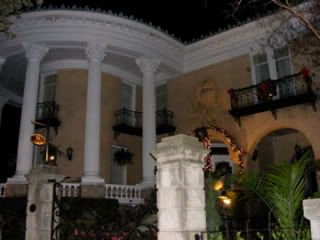 Savanna bills itself as "one of the most beautiful places in the country" and parts of it are really that beautiful (there are huge old trees in lovely little parks everywhere), but not all of the city is that prosperous. We followed a misleading road sign, that was supposed to get us back to route 16, but didn't, and sent awhile hopelessly lost and seeing much more of the city than we intended to.
We finally found our way back to the interstate, headed North again.
Our next stop was right on the South Carolina-North Carolina boarder. It is one of those tourist traps that you just have to stop at for the sheer tackiness of it.
Welcome to South of the Boarder: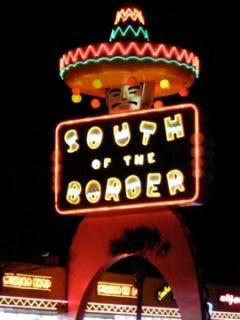 It has everything a traveler could desire, but there is nothing understated about the presentation.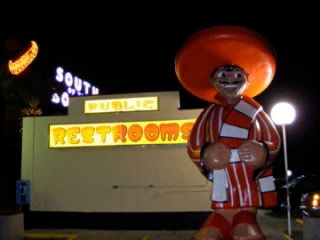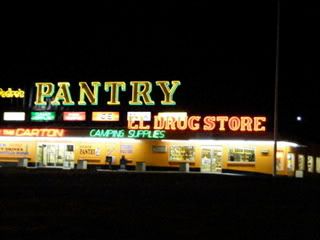 There are several places to buy food, a beach wear store, a viewing tower, a drug store, two fireworks stores,an arcade,, a campground, and a hotel, all presided over by "Pedro".
This is Pedro: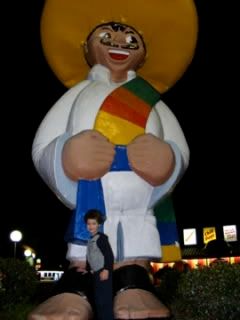 and Pedro's friends: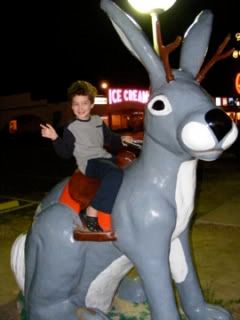 With such a giant, colorful, neon-lit racial slur, as a theme, I half expected people to take offense, but I watched a Hispanic family happily taking pictures of their kids in front of Pedro, too.
We spent the night in a hotel near Fayetteville, North Carolina, but we haven't had much sleep.