We did not get the white Christmas we had hoped for. As a matter of fact, it'd been unseasonably warm.
We have been able to spend lots of time out doors, though, seeing the local Christmas light displays and the historical sights that are near by.
The town of Palestine, Il. has one of those quaint, old fashion downtowns that looks like it is frozen in time, but it does have a library with free, unrestricted, wireless internet, which is how I am now typing.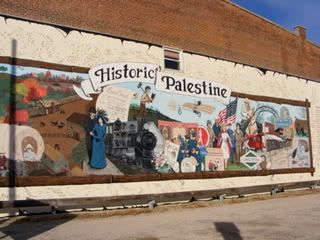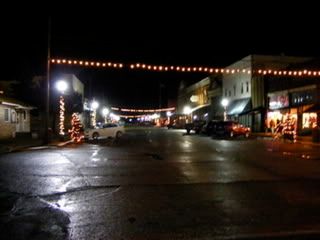 Every year the park here is filled with lights and animated scenes for Christmas.