This morning started out with another ornament making project. I really like Fridays because we can do our homeschooling in our pajamas, since I don't have to work. We sat on the bed singing "jingle Bells" and stringing bells onto pipe stem cleaners to make these little wreaths:
Then we crawled back under the covers to read today's history lesson: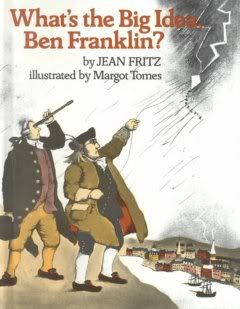 We did have a couple errands to run this afternoon, but now Blaze is watching the Disney movie Johnny Tremain, about a teenage boy at the start of the Revolution.