Yesterday afternoon, Blaze and I went to the Earth Day festivities at the Florida Museum of Natural History and the Harn Art Museum.
One of the activities they had, was a booth where a man taught the children how to make clocks out of old CDs.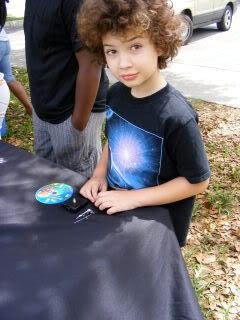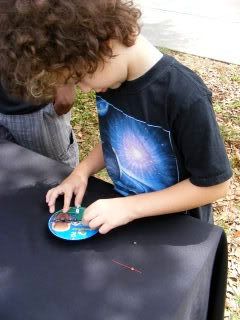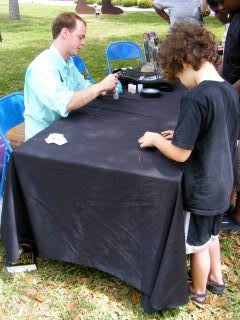 Blaze is very proud of his finished clock: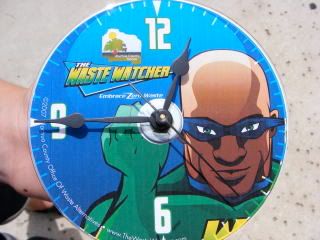 We also looked at all the regular exhibits at both museums.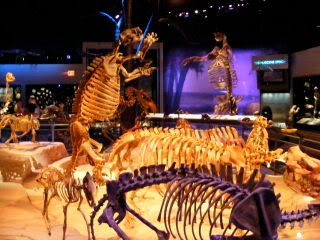 The art museum had a special exhibit,
Fashioning Kimono: Art Deco and Modernism in Japan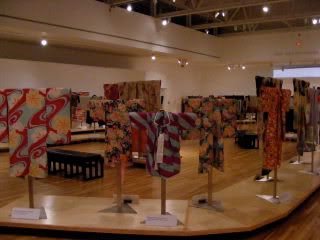 Then we sat on the grass outside for awhile and listened to a Celtic music trio.
Blaze peeking inside the reusable shopping bag we were given (made out of recycled soda bottles), to make sure that his clock is safe inside the bag.