Today is Nika's 18th Birthday, but she will no longer let me take pictures of her, so I decided to do a little retrospective of her younger days instead of showing what she is doing today.
This picture was taken right around Nika's first birthday. I'm in the back, then Ula, then Nika.
This one of Ula and Nika was taken on Nika's first birthday:
Taken in Allegheny County, North Carolina, Nika was 3 years old:
This is another from when she was 3, with 5 year old Ula playing in the back ground.
4 year old Nika having a tea party among the bluebells at Great Grandma's house: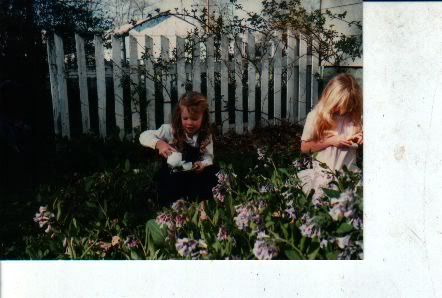 Nika's 9th birthday (Columbia, Missouri). Ula is the one wearing the tie-dye shirt. Nika is the one in the blue bathing suit.
Nika at our Chinese New Year dinner last year, when she was almost 17.