Blaze and I dyed our Easter eggs today. We tried some new ways of decorating the eggs.
Rubber bands: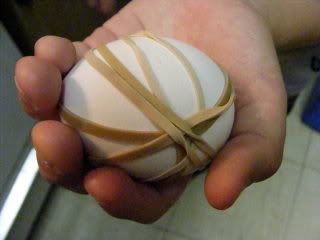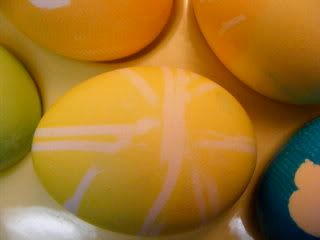 Botanical Prints (leaves are held in place against the egg by tying the egg and leaf up in a piece of an old nylon stocking) :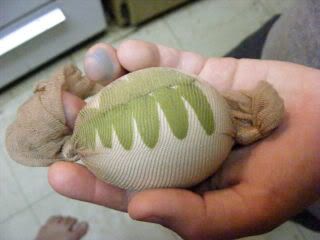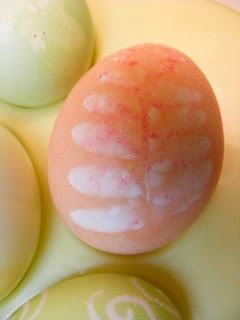 We also used the clear crayon that came in the egg dying kit, to do crayon-resist designs.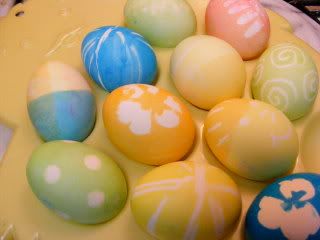 We also read a couple Easter books.
This first one has been one of Blaze's favorites for the past few years and it doesn't have to be Easter for him to ask for it as a bedtime story: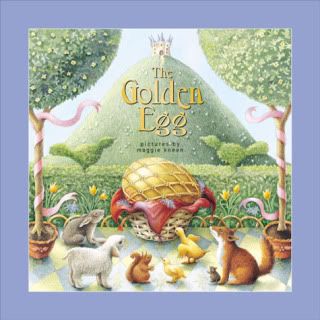 This next one was new to us this year. It is a little more mature, since the little girl in the story learns the truth about Santa Claus and the Easter Bunny, but it has a very sweet ending, as she plays Easter Bunny for her older brother and sister who don't believe there will be any candy for Easter this year.