We actually started this Keel Boat a couple weeks ago. We had been reading about Lewis and Clark using a keel boat on the first leg of their journey west, at the same time I found a bag of basketry supplies at a local thrift store. So, I came up with the idea of teaching Blaze about flat bottomed river boats and about weaving at the same time.
I prepared the base,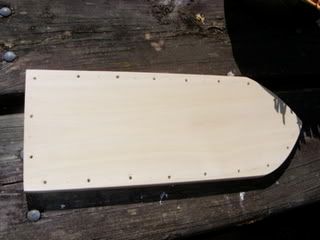 cut the reeds, and soaked them in warm water.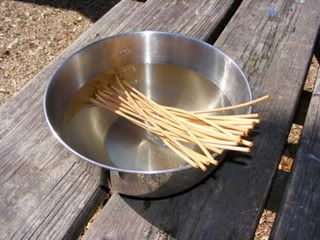 Blaze bent the reeds into arches and stuck them in the holes I'd drilled in the base.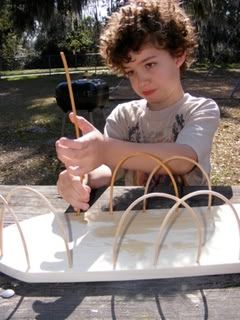 I also drilled a hole through the front of the boat, so we could tie a string through it, to pull the boat through the water.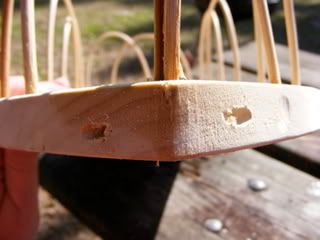 Then the boat sat unfinished in our living room.
It sat,
and sat,
and sat,
Until this week's Unplugged Challenged was announced, "Transportation". This seemed like a great time to work on the boat.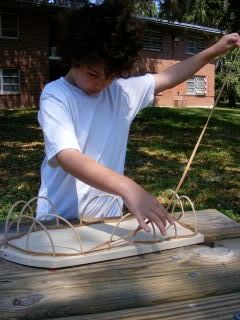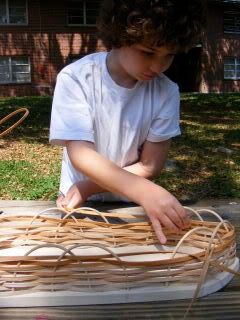 This would have actually been a good Easter basket if we had finished it on time, but we didn't work on it until Sunday afternoon.
Then we took the boat out to the little creek that runs through the University Gardens to see if it would float.
It floated very well and Blaze really enjoyed it, until the mosquitoes got bad ( this was the first time this Spring that we encountered swarms of mosquitoes).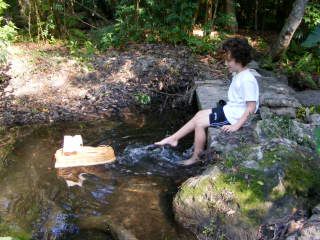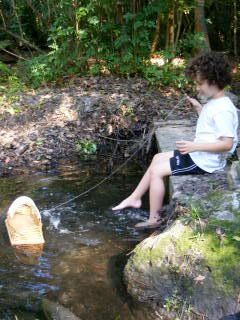 Walking home from the creek, we saw this guy in the lake that the creek feeds into. This is the biggest, fattest alligator I've seen in the lake so far.