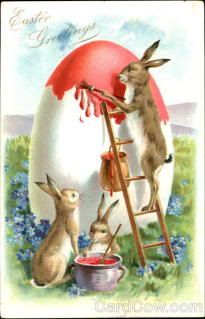 I hope everyone is having a happy Easter!
We've been having a very nice day.
This is the breakfast I served this morning: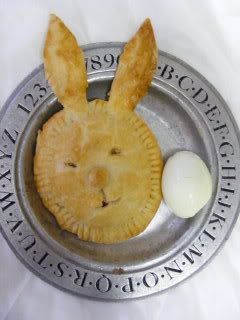 The Bunny shaped pies are stuffed with browned, crumbled breakfast sausage and cheddar cheese. They are based on a recipe I saw in
 Book of  the Seasons
:
After breakfast, we had our own little egg hunt.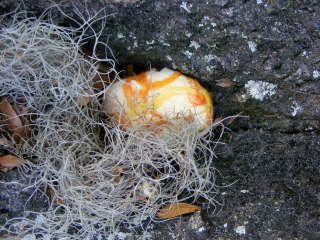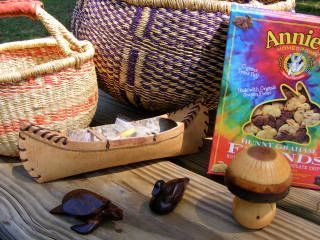 Now we are laying around watching the movie
Ben Hur
.