For anyone who is not familiar with Epcot, it is one of four Disney theme parks in Orlando Florida. Epcot is an acronym for "Experimental Prototype Community of Tomorrow", according to DH, but no one ever calls it that. It has all the elements of a World's Fair, but they are permanent. There are exhibits about new technologies, history, and agriculture, as well as, several huge pavilions dedicated to different countries.
The thing that looks like a giant golf ball, as the guests enter the gates, is the Spaceship Earth exhibit.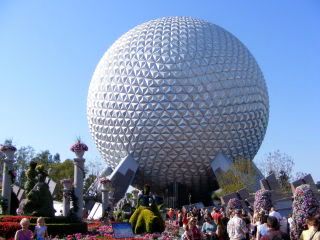 Epcot is right in the middle of their Flower and Garden festival, so throughout the park there were beautiful flowers and plants that are not there the rest of the year.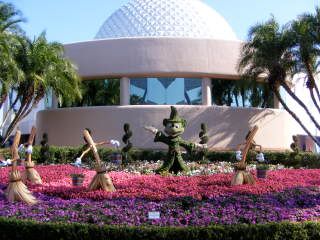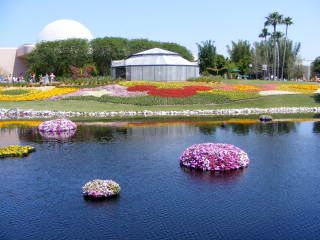 I will post more pictures tomorrow, but right now, we are franticly getting ready to go to a wedding.