We were hungry by the time we reached the hotel in Orlando, so we headed over the Down Town Disney to find some dinner.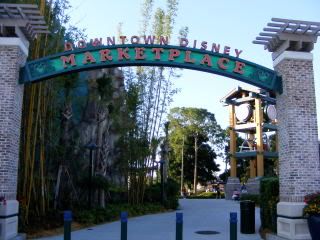 This is quite possibly, the noisiest, most colorful restaurant I have ever been to, but the T-Rex cafe is an eight year old boy's dream.
When we saw the long line waiting to get into the restaurant, DH and I tried to talk Blaze into going somewhere else, but once he saw and heard the animatronic dinosaurs, there was no hope of dragging him away.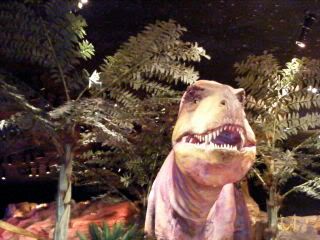 We were seated in "The Ice Cave" section of the restaurant, which changed colors every few minutes.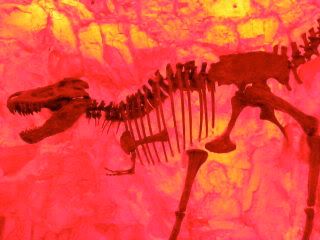 Does this color bother your eyes? Every time the walls turned blue again, I could feel my eyes relax. I don't think there is any way I could work in a place like this.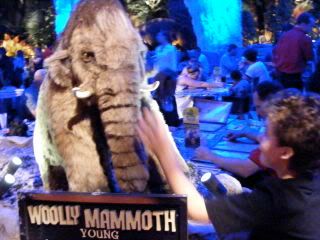 This was the bar, which DH described as being a James Bond villain's lair, that had been turned into a restaurant:
It's a place that is very fun for children, but it's nearly impossible to hold a conversation there.
The food was very good and the waitstaff was excellent.
After dinner, we went to the Lego store.
The huge Sea Serpent made of Legos: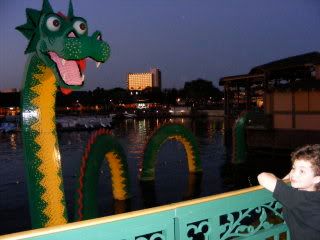 Blaze playing with Legos right outside the store:
One of bins of parts for assembling your own Lego people inside the store.
DH created the University of Florida Archeology Grad Student Lego Man: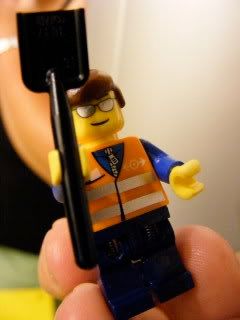 Legos, Legos everywhere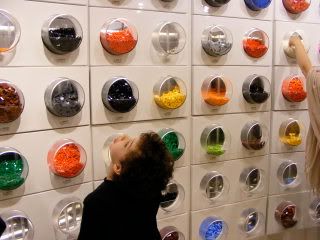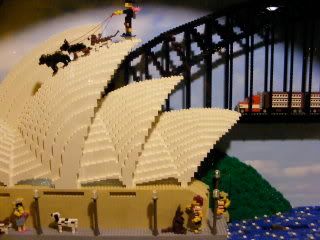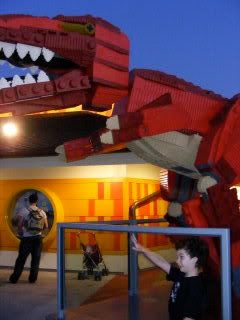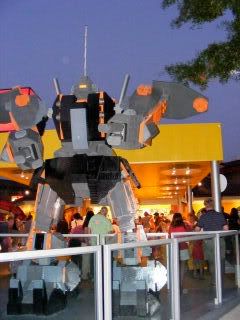 Just before heading back to our hotel, we found this fountain for Blaze to play in: