Blaze and I went on a field trip this afternoon to The
Kanapaha Botanical Gardens
.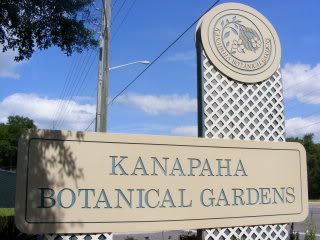 Before we got there, Blaze told me he was too tired to go and that he had hurt his foot while trying to keep up with me when we went to the pharmacy this morning to pick up his medicine. He must have thought it was going to be a boring place, but it was anything but boring, and his tiredness vanished as soon as we arrived.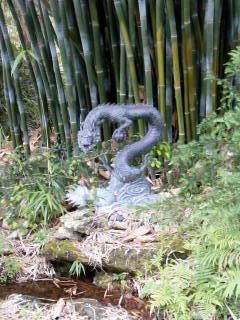 In the herb garden, he was Harry Potter staring into a crystal ball and casting spells.
He was a great explorer in the bamboo jungles, searching for long lost treasure.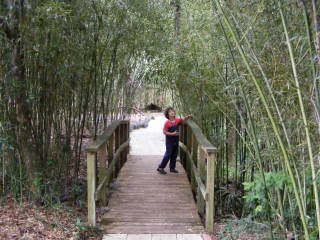 He battled giant insects
and he used his binoculars to look for signs of Shrek in the swamp.
He also saw the kinds of trees that the early dinosaurs would have seen (cycads),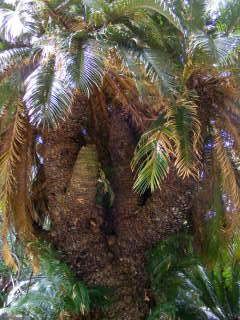 watched tadpoles,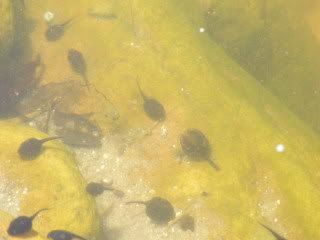 fed koi,
and watched a bird catch and eat a fish.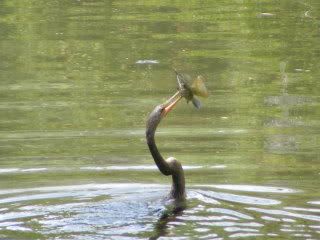 He told me, and later DH, that this sea serpent was his new best friend.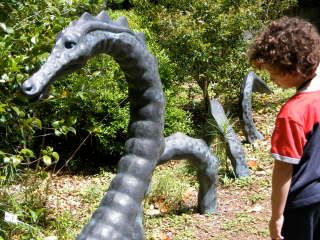 He finished off his visit by running through this maze and putting on a dance show for me.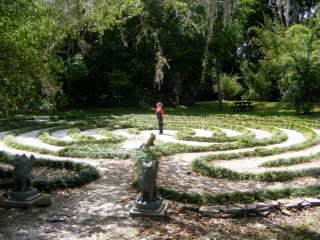 Tomorrow I'll post some of my favorite pictures from the Garden. I took a lot of pictures!!!