Earth Day
I am the Earth
And the Earth is me.
Each blade of grass,
Each honey tree,
Each bit of mud,
And stick and stone
Is blood and muscle,
Skin and bone.
And just as I
Need every bit
Of me to make
My body fit,
So Earth needs
Grass and stone and tree
And things that grow here
Naturally.
That's why we
Celebrate this day.
That's why across
The world we say:
As long as life,
As dear, as free,
I am the Earth
And the Earth is me.
-Jane Yolen
Environmentally friendly things we will be doing for Earth Day
* Make dinner using foods we grew ourselves
* Make desert from blackberries we picked ourselves
* Washing dishes by hand (o.k., we do that every day)
* Give Blaze a T-shirt made out of organic cotton (I bought it from a clearance rack several two months ago and have been saving it) and talk about what "organic" means
* Read The Lorax, by Dr. Seuss
Here is a link to a short Lorax related game:
The Lorax
Look what we found yesterday, the first ripe blackberries of the year! Yum!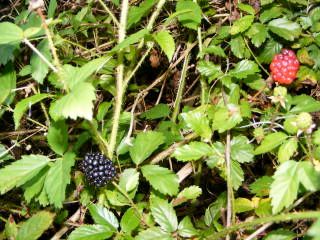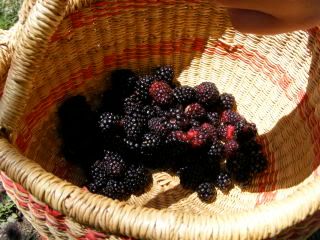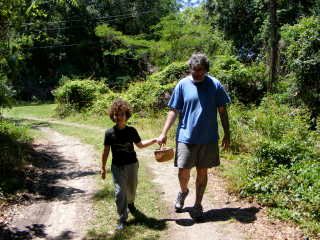 We're going out today to pick more.