St. Augustine, Florida is the oldest European city in the United States.
The old Spanish fort, the Castillo de San Marcos, still stands near the gates to the city and has costumed volunteers who show how to fire a cannon.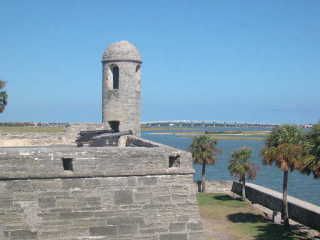 Across the road from the fort, is the city gate and St. George Street, which is a pedestrian only, old fashion shopping district.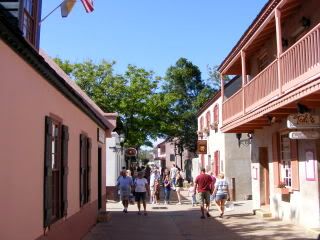 Sites along St. George Street:
The Greek Orthodox Shrine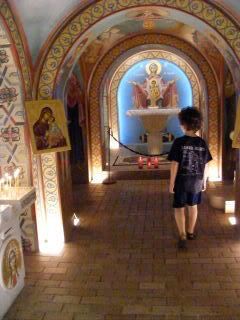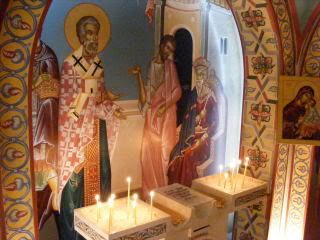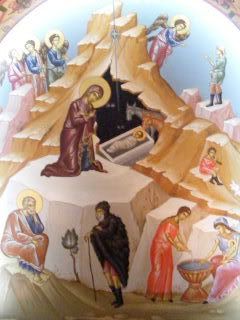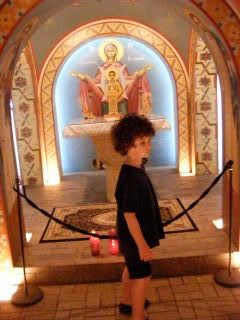 Colorful Street Musicians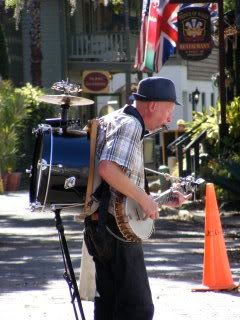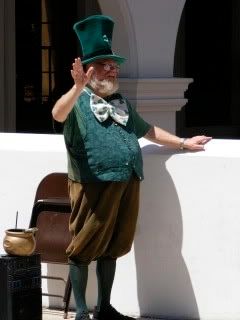 We were enjoying our stay in St. Augustine so much, that we decided to stay an extra day. Luckily the little bed and breakfast we had always wanted to stay at had a vacancy.
The Pirate Haus Bed and Breakfast is really close to St. George Street and is very child friendly.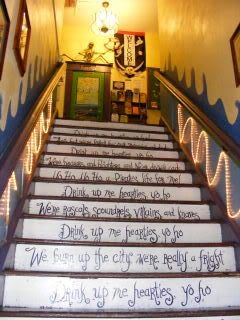 There are pirate toys in the common room and we were loaned two pirate picture books to use as Blaze's bedtime stories. For breakfast, guests are served pirate pancakes (they have pirate faces made with the pancake batter).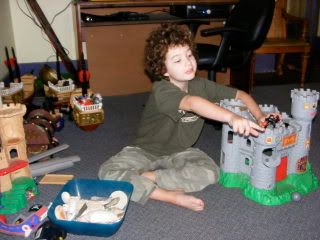 This guy stands in one corner of the common room:
The rooms are all decorated with nautical themes. Our room had a map and compass theme and was really too big for the three of us, since it had two sets of bunk beds and a queen size bed.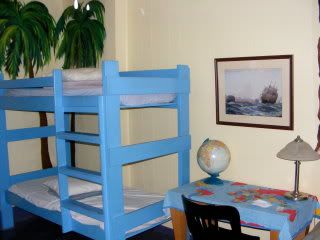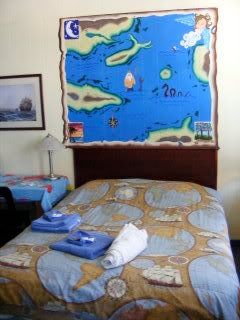 This was the painting on our bathroom window: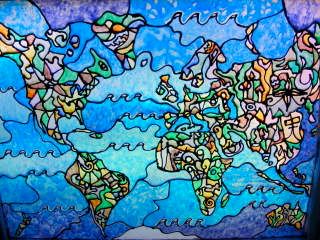 Staying so close to St. George Street, meant we were able to take a nice evening walk and buy dessert at one of the candy shops.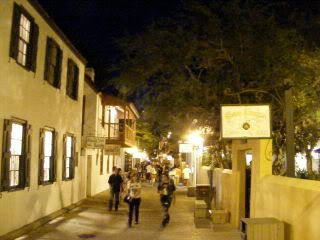 Saturday we went to see Fort Matanzas
and then went to the beach